According to Age UK, there are over two million people across the UK over the age of 75 who live alone. More than 50% of people can go for a month or two without seeing or speaking to a relative, a friend, or even their neighbour. Studies show that loneliness can have a profound effect on an individuals' health, leading to depression and poor physical health and wellbeing. If you're concerned that a relative is unable to cope living alone, but they want to retain their independence, we can help you find a companionship carer who can help:
What is companion care?
Companionship care at home is different from a standard live-in care arrangement– it is a type of help suited for those who are still healthy, but who are isolated and lonely. Your live-in carer will live with your loved one in their own home as their 'companion'. Companionship carers are there to reduce or prevent their loneliness and can help to ease pressure for families who are living miles apart and who are unable to visit regularly. Families have peace of mind knowing someone is there around the clock to keep their loved one safe, including help with food shopping, taking them on trips, or just having someone there for a friendly chat.
What does live-in companion care involve?
Together with providing emotional support on a daily basis, a live-in companion carer may also be there to help with the following:
Cooking nutritious meals
Cleaning
Washing and ironing
GP and hospital appointments
Accompaniment on trips, visits and holiday
Finding the right fit for you
As part of our companion care finding service, we work hard to find someone that fits in well in your home, as well as being a good carer. We consider your interests and passions and aim to find the perfect live-in companion for your loved one. Whether you're looking for companion care for the elderly or someone to drop in while family members are away on holiday, we can find the right arrangement of care for you.
We understand that it can feel daunting to introduce someone into your home, which is why our friendly care team are on hand to discuss the best companion care option for you. Whether you're looking for live-in care on a short-term or long-term basis – we're here to help. Contact us today to discuss your situation.
Arrange live-in care in 3 easy steps
Do you want to find out more about how to get a live-in carer for a loved one? If you're thinking about live-in care for your parent or relative  – we're happy to talk things through with you. It really is that simple.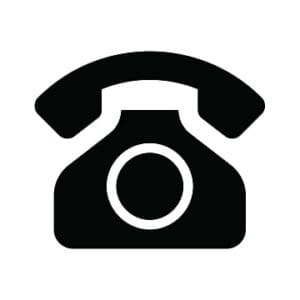 1) Call our friendly care team
If you think care in your own home may be the right option for you, call our friendly team today on 0330 0535014. You can also email us to arrange someone to call you back at a time convenient for you.
2) Talk to an expert
A Customer Care Partner will discuss your care requirements and the type of live-in carer you're looking for.
3) Choose the right Carer
We'll find a selection of perfect live-in carers. We are they every step of the way with advice and help.