We understand those living with neurological disorders that affect a person's quality of life and we know it can be difficult to find the right carer they need alone, we can help. A person living with a Neurological disorder is likely to need support and care in a variety of ways.
What Neurological homecare options can we provide?
We can offer to find the right live-in care services for those with a Neurological disorder. Our network of known highly experienced and vetted live-in carers understand how to care for those living with neurological disorders at home, around the clock on a short or long-term basis. From being there to support a person with the daily tasks of living that they struggle with alone, accompaniment to hospital and doctor appointments or simply being there for company and conversation.
Why choose live-in care?
We understand the importance of constant, consistent, reliable care for those living with a neurological disorder. That's why we offer to find you 24-hour carers who will work 7 days a week. Here are some of the benefits your loved one will receive by choosing our Neurological care finding service:
Independence. You stay in control over your own life for longer at home and you are in charge of the carer
24/7 care and support from professional carers
Routines are easier to establish as a person already feels 'at home'
Maintain relationships and family life – family and friends are able to visit freely – which can help maintain a healthy mood and state of mind
Keep up with hobbies, interests and clubs
Living in a care home causes stress and confusion. Private homecare can provide reassurance and comfort to a person living with a neurological disorder as they can stay in their own home.
Continuity of Care – you can book the same carer that knows you well. If you are both happy then we are too.
Neurological disorders that we can help find your carers for (including but not limited) to:
ALS (Amyotrophic lateral sclerosis)
Alzheimer's disease
Bell's palsy
Brain injury and trauma
Cerebral palsy
Chronic fatigue syndrome
Dementia
Epilepsy
Guillain-Barré syndrome
Mental Health issues (including severe depression, obsessive-compulsive disorders)
Multiple sclerosis
Muscular dystrophy
Neuropathy
Parkinson's disease
Spinal cord injury
Stroke
Vertigo
Arrange home care today in 3 easy steps
Do you want to find out more about home care? If you're thinking about live in care at home – we're happy to talk things through with you. It really is that simple.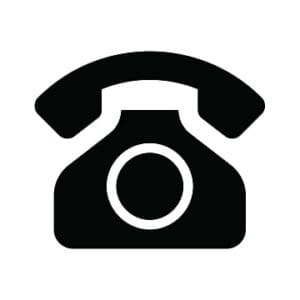 1) Call our friendly care team
If you think care in your own home may be the right option for you, call our friendly team today on 0330 0535014. You can also email us to arrange someone to call you back at a time convenient for you.
2) Talk to an expert
A Customer Care Partner will discuss your care requirements and the type of live-in carer you're looking to employ.
3) Choose the right Carer
We'll source a selection of live-in carers which we feel most accurately suit your requirements. We will then send you a profile of each carer and you decide who you want to help.