How does live in care work?
Live in care is when a carer lives in the home of the person they are caring for, enabling them to provide round-the-clock care to someone. This is ideal for someone who needs constant care, perhaps because of their care needs, mobility, or living alone. 
A live in carer will need their own room in the property to sleep and live and access to bathroom facilities and utilities as well as agreed working hours. 
By living in the home of the person they care for, a live in carer in Chelmsford can provide companionship and a feeling of safety, helping with a range of daily tasks and care needs for a range of conditions. 
What is the role of a live in carer?
Live in care services in Chelmsford can provide a range of support for an individual or couple such as cooking, cleaning, housekeeping, help with medication and medical or complex care, accompaniment to doctor and hospital appointments, shopping and personal care such as bathing, dressing and toileting. 
A live in carer is there to be a constant source of support and help to enable someone with additional needs to live a comfortable life with their wellbeing catered to in their own home. Live in care in Chelmsford allows someone to remain at home and a familiar environment where they have built memories over the years or to live independently in their own home without the need for residential care. 
The list of conditions we are able to provide support for:
Why
choose
live
in care services
in Chelmsford?
Live in care in Chelmsford is becoming an increasingly popular option as more people realise how affordable it can be and the benefits it has over residential care. With live in care, you or your loved one benefits from a dedicated carer for your needs, they are there for you and only you, so will be well aware of any needs, changes in health or wellbeing and of course able to build a great professional relationship. 
This one on one or two care means there is support available around the clock and your carer will always be available to provide that much needed care and notice if there are any worrying developments or changes. This is unlike visiting care, when a carer may only visit for half an hour a day and will be spread across many different clients in the surrounding area. 
Live in care assistance following a hospital stay
Image Rights from Google Maps.
Following a hospital stay, it can be necessary to have a care plan in place to ensure it is possible to rehabilitate at home safely. This is often a requirement from hospitals before discharge or may be a preferable option for someone who does not want to stay in hospital. 
We can provide live in care services in Chelmsford on a long- or short-term basis following a hospital stay, to allow for a safe and smooth recovery at home – be that help around the home with cooking and cleaning, mobility around the home, prompting and assistance with physio and accompaniment to hospital check-ups. 
Arrange home care in Chelmsford in 3 simple steps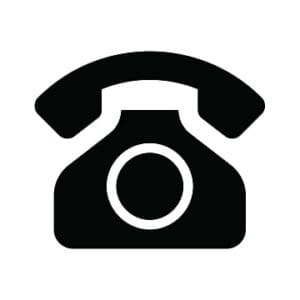 1) Call our friendly care team
If you think care in your own home may be the right option for you, call our friendly team today on 0330 0535014. You can also email us to arrange someone to call you back at a time convenient for you.
2) Talk to an expert
A Customer Care Partner will discuss your care requirements and the type of live-in carer you're looking to employ.
3) Choose the right Carer
We'll find a selection of live-in carers who suit your requirements. We are they every step of the way with advice and help.
Get in touch with Ivy Palmer today
If you're looking for one of the best live in care agencies in Chelmsford, be sure to get in touch with Ivy Palmer Live In Care today. We strive to provide the very best care to each and every client. Get in touch today and we can book in your free home care consultation to help us draw up a bespoke care plan and match you with the perfect live in carer to suit your needs. 
Local resources for carers in Chelmsford
Adult Social Care website and information on funding, safeguarding, concerns and how to contact a social worker for advice
Address: Civic Centre, Duke Street, Chelmsford, Essex, CM1 1JE
Call: 01245 606606
Useful care resources for the elderly
Address: NHS Mid and South Essex, Unit 10 Phoenix Court, Christopher Martin Road, Basildon, Essex, SS14 3HG
Call: 01268 594350
A one-stop place for mental-health support in Essex
Email: enquiries@mnessexmind.org
Call: 01206 764600