What is complex care?
So, what is complex care? Complex care is sometimes referred to as long-term live-in care or continuing complex care. As the name suggests, this type of care is more complicated in nature, and you should only employ professionally trained complex carers who are proficient in specific caring methods. We would recommend that you should be very condfident when hiring a live in carer for this and we can help you find the right person.  Carers will help with a wide range of conditions, and if you don't see what you are looking for here please look at this page.
How do our  complex care services work?
Our complex carer service is a cost-effective and alternative to care within a nursing, fully managed service or a residential care home. We can provide individuals with carers who are  highly experienced live-in carers, who can support a wide range of complex care needs to make sure you or your loved one can remain living in the comfort of their own home.
What conditions can our complex care services cater for?
Your carer or Personal Assistant will allow you to deliver continuous complex care on a one-to-one basis, limiting stress and disruption for individuals with debilitating conditions. As experts in helping to find carers with complex care experience, we can offer help for people living with conditions such as:
Congenital disease
Degenerative conditions
Our friendly, compassionate network of vetted live-in carers can provide the vital complex care and support individuals need to manage their condition and maintain the lifestyle they choose.
How can a complex carer help?
Our focus is always on providing a responsive, specialist live-in care finding service that not only meets, but consistently exceeds, expectations. We can help arrange complex care personnel for young adults as well as elderly people to support them with a variety of tasks. We suggest that you take particular care when checking specialist training in identified areas of need and we can help you with this important task.
Here's how they can help:
Home ventilation and respiratory support
Pain from head and spinal injury
Tracheostomy care
Gastrostomy and nasogastric feeding
Medication administration
Bowel and epilepsy management
Continence care
We work closely with individuals, families and healthcare professionals to help find the right carer for you to employ directly. This enables people to lead independent, active, and fulfilled lives whenever possible and be in charge of the care being delivered. As care needs change, you can continuously adapt and ask us to find you different carers to help you meet evolving needs and preferences.
What will your live-in carers do?
As part of your complex care arrangements, your professionally vetted  live-in carers can help you manage your physical needs, including:
Personal care
Meal preparation
Household tasks
But what's much more valuable is their companionship and ability to provide emotional support and friendship not only to those they support, but also to their family and friends in the long term. It''s vital that everyone is united in working towards delivering the best possible care.
Arrange complex care in 3 easy steps
Do you want to find out more about our complex care services? If you're thinking about live in care at home for a loved one – we're happy to talk things through with you. It really is that simple.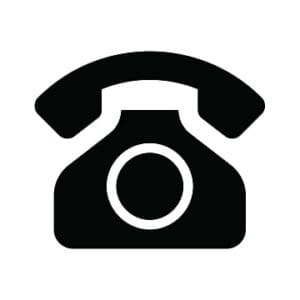 1) Call our friendly care team
If you think care in your own home may be the right option for you, call our friendly team today on 0330 0535014. You can also email us to arrange someone to call you back at a time convenient for you.
2) Talk to an expert
A Customer Care Partner will discuss your care requirements and the type of live-in carer you're looking to employ.
3) Choose the right Carer
We'll find a selection of live-in carers who suit your requirements. We are there every step of the way with advice and help.