Life is full of difficult decisions, with care needs one of the biggest concerns for those who are aging, or who face uncertain futures as a result of debilitating diseases or conditions. Finding the right care that suits your lifestyle, and which supports your independence while keeping you safe can be tough – especially when you are making decisions on behalf of family members who can no longer speak for themselves.
24 hour home care is an offer that we here at Ivy Palmer specialise in. It unites our team of committed and experienced staff with the individuals who need them – recognising their individuality and adjusting our care style to suit their preferences, habits, and unique needs.
When 24 hour care at home is required, we're here to help. Here's how our service works.
What is 24 hour home care?
24 hour home care is an excellent alternative to moving into a care home, which provides all the support and safety benefits of consistent and constant care but from the comfort of your own home. Whether it's 24 hour elderly care, support for someone with dementia, or long term care for someone living with a debilitating disease or condition, live in home care allows them to live as ordinary a life as possible – without the upheaval and distress of moving to an unfamiliar place with unknown surroundings and neighbours.
The fees and 24 hour in-home care costs will depend on the type of care that you need and how reliant the individual requiring care is on their carer. You can receive a tailored quote following a free consultation with a member of our team.
Do you need 24 hour care at home?
Whether you are enquiring for yourself or for a loved one, 24 hour home care is one of our most comprehensive offerings which means that there is always a trained and experienced carer on hand to help – day and night.
Whether it's administering medication or allowing the individual to exercise their independence and partake in normal, everyday activities, 24 hour home care is a support system which makes the seemingly impossible, possible again – and lets you or your loved one live in the comfort of their own home for as long as possible.
If you're considering or moving towards a situation where regular and even full-time care is required, 24 hour home care is a solution which bridges the gap between independence and receiving professional care in a safe and purpose-built facility. Not to mention, it will ease the pressure on loved ones, and leave you safe in the knowledge that your parent, elderly friend, or relative in need is being properly cared for.
Enquire today for a free consultation
When you reach out to us, the Ivy Palmer team will help you to understand what it is you need and will identify the best solutions to help you as quickly as possible. Get in touch to discuss your personal needs and receive a quote today.
Arrange 24 hour home care in 3 easy steps
Do you want to find out more about our complex care services? If you're thinking about live in care at home for a loved one – we're happy to talk things through with you. It really is that simple.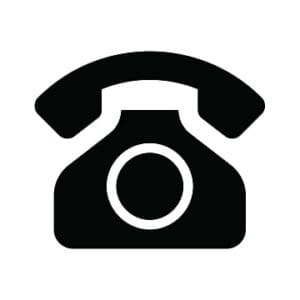 1) Call our friendly care team
If you think care in your own home may be the right option for you, call our friendly team today on 0330 0535014. You can also email us to arrange someone to call you back at a time convenient for you.
2) Talk to an expert
A Customer Care Partner will discuss your care requirements and the type of live-in carer you're looking to employ.
3) Choose the right Carer
We'll find a selection of live-in carers who suit your requirements. We are they every step of the way with advice and help.