How does live in care work?
Live in care is when a carer lives in the property with the person they care for, this means they are available to provide one on one care around the clock as well as build a trusting and friendly relationship with an understanding of the patient's needs and routines. 
A live in carer in Woking will need their own room to sleep and live at the property and have agreed working hours and holiday, and they will be able to provide a level of care that just can't be matched in residential or visiting care. It is ideal if you want dedicated care, have a complex condition or need assistance with a number of tasks. 
What is the role of a live in carer?
A live in carer can provide a range of assistance such as light housework, food preparation and cooking, picking up prescriptions and shopping, pet care, assistance with mobility, accompaniment to medical appointments and social events, prompting medication and personal care such as help getting dressed, washed or going to the toilet. 
A live in carer is there to provide one on one care, understand the needs of the patient and be there to provide as much or as little help as needed. They will encourage independence where it is safe to do so to help encourage mobility, learning life skills or to help with rehabilitation. 
The list of conditions we are able to provide support for:
Why
choose
live
in care services in
Woking
?
Live in care in Woking might be more affordable than you think, our prices are competitive because we understand the importance of providing dedicated one on one care and allowing someone to live or remain in their own home. 
When it becomes apparent that someone needs additional care, it can be a difficult decision to place them into residential care or you yourself may not want to go into residential care, but visiting care might not be enough to suit the needs. Live in care services in Woking allow for someone to remain in their own home, hold onto that independence and stay where they have built memories over the years. 
Live in care assistance following a hospital stay
Image Rights from Google Maps.
Sometimes it can be necessary to put care arrangement in place, following a stay in hospital after a routine operation, medical condition, emergency surgery or following an accident. Hospitals and adult social care officers will usually want to ensure there is adequate care and support in place at home because someone can be discharged. 
We can provide a live in carer in Woking on a long- or short-term basis following a stay in hospital and even at short notice. We understand this can be a stressful time and often people just want to get out of hospital and back in the comfort of their home, which is why we are there to provide help and support at this trying time. 
Arrange home care in Woking in 3 simple steps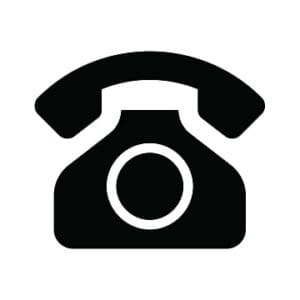 1) Call our friendly care team
If you think care in your own home may be the right option for you, call our friendly team today on 0330 0535014. You can also email us to arrange someone to call you back at a time convenient for you.
2) Talk to an expert
A Customer Care Partner will discuss your care requirements and the type of live-in carer you're looking to employ.
3) Choose the right Carer
We'll find a selection of live-in carers who suit your requirements. We are there every step of the way with advice and help.
Get in touch with Ivy Palmer today
If you would like to explore the option of live in care, then please give us a call at Ivy Palmer Live In Care and we'll be happy to answer any questions you may have and discuss your needs. We can arrange a free home care consultation where we'll call you to discuss your care requirements and the type of live in carer you're looking for so we can provide a bespoke care plan and quote for you to make an informed decision. 
Local resources for carers in Woking
Useful care resources for the elderly in Woking
Call: 0300 200 1003
Useful care resources for the elderly in Surrey
Address: Rex House, William Road, Guildford, Surrey, GU1 4QZ
Call: 01483 503414
Email: enquiries@ageuksurrey.org.uk
Support & information to the older residents of the borough of Woking
Email: woking-ageconcern@outlook.com
Call: 01483 770753
Address: Moorcroft Centre, Old School Place, Westfield Road, Woking, GU22 9LY