How does live in care work?
A live in carer is a carer that lives at the home of the person they are caring for so they are able to provide round the clock care and help them with a range of daily tasks. This is an ideal option for somebody who requires full time care and would benefit from companionship and being able to stay in their own home rather than moving to a residential home.
The carer will need their own room and there will be agreed hours, but generally they will be there to provide constant support to ensure the person they care for is safe and comfortable.
What is the role of a live in carer?
A live in carer in Cambridge will be there to provide assistance with a range of different tasks depending on the needs and requirements of the patient. They can help with housework, cooking, shopping, attending appointments, medication prompting, looking after pets and personal care such as bathing, dressing and toileting.
They can help with mobility such as hoisting, help getting in and out of bed, out and about and seeing family. They can also help with some medical needs such as blood sugar monitoring, stoma care, catheter management, prompting oxygen and managing PEG feeds.
A live in carer in Cambridge is there to make life easier and more comfortable for the person they are caring for.
The list of conditions we
are able to
provide support for:
Why consider live in care services in Cambridge?
Live in care in Cambridge can have many benefits. First and foremost, it means that even if someone requires round the clock care, they can remain in their own home and a familiar environment where their family can visit them at any hour and any day.
For some, this familiarity is very important and allows them to maintain their normal life as much as possible, attending social events and clubs or maintaining some independence around the home. With live in care, care can be a lot more flexible and bespoke to the individual and it's possible to retain independence to carry out certain tasks with help there if needed.
Live in care can be a lot more affordable than you think, making it a viable option for more and more people who want to stay at home and would benefit from one-to-one care.

Live in care assistance following a hospital stay
Image Rights from Google Maps.
Following a stay in hospital, it may be necessary to demonstrate adequate care is in place to allow for discharge. While family or friends may be able to offer some help, often jobs and other commitments can make this difficult which is why some people opt for a live in carer following a hospital stay.
This ensures professional and dedicated one on one care to aid rehabilitation and ensure a safe and smooth recovery. Live in care in Cambridge following hospital can be arranged on a short term or long term basis.
Whether someone is recovering from an accident, operation or dealing with a long-term condition, one of our carers can be on hand to ensure they are looked after.
Arrange home care in Cambridge in 3 simple steps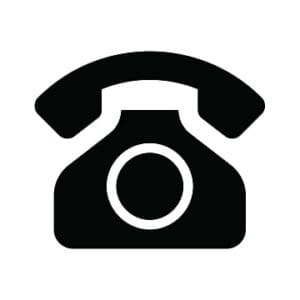 1) Call our friendly care team
If you think care in your own home may be the right option for you, call our friendly team today on 0330 0535014. You can also email us to arrange someone to call you back at a time convenient for you.
2) Talk to an expert
A Customer Care Partner will discuss your care requirements and the type of live-in carer you're looking to employ.
3) Choose the right Carer
We'll find a selection of live-in carers who suit your requirements. We are they every step of the way with advice and help.
Get in touch with Ivy Palmer today
If you're looking for reliable live in care agencies in Cambridge, then be sure to get in touch with Ivy Palmer. We provide high quality, experienced, professional care with compassion and patience at the center of everything we do.
We'll work with you to build a tailored care plan to meet your needs and budget so you can make an informed decision about whether live in care is right for you or a loved one.
We're happy to answer any questions you may have and discuss your requirements and how we can help. Call now for a free consultation.
Local resources for carers in Cambridge 
Adult Social Care website and information on funding, safeguarding, concerns and how to contact a social worker for advice
Email: careinfo@cambridgeshire.gov.uk
Address: Babbage House, Castle Park, Castle Hill, Cambridge, CB3 0AT
Call: 0345 045 5202
Providing support and advice for your wellbeing and mental health
Email: yourstory@redcross.org.uk
Call: 0808 196 3651
A local community centre providing a safe-place for local people and community groups
Email: meadows@cambridge.gov.uk
Call: 01223 508140