How does live in care work?
Live in care is when a carer lives in the home of the person they are providing care for, they will need their own room within the home but will be there to provide help and support anytime of the day or night to allow someone to live securely and safely in their own home.
More and more people are opting for live in care in Ipswich because it allows someone to stay within their own home and a familiar environment – which could be especially beneficial for someone with dementia or anyone who doesn't want to give up their home. It also allows the individual the flexibility to have their own schedule and be able to see friends and family at any time of the day or night and continue to go to clubs and social occasions they enjoy.
What is the role of a live in carer?
A live in carer is there to provide support and help around the home that is tailored to the needs of the person they are caring for. Their responsibilities could include light housework, food preparation, laundry, running errands such as shopping and picking up prescriptions, accompanying to appointments, prompting medication, healthcare support and personal care such as help with washing, dressing and toileting.
A live in carer is there to provide as much or as little care as is needed, to encourage independence where appropriate, suitable and safe and provide a level of security and support that means someone can live independently outside of residential care.
The list of conditions we are able to provide support for:
Live In Care Services in Ipswich
If you need additional support in the home or to look after a loved one because you have work and family commitments, live in care can be the perfect solution to allow someone to stay in their own home and have one to one support for a range of tasks and needs.
Unlike with residential or visiting care, live in care provides dedicated care so all needs can be met providing peace of mind about living safely at home. Live in care in Ipswich is becoming increasingly accessible and affordable for more people and we can work with you to come up with a care plan that is tailored to your needs and budget.  You may even qualify for funding from your local authority.
Live in care in Ipswich following hospital discharge
Image Rights from Google Maps.
Whether you're being admitted to hospital for a routine or planned operation, or have been in hospital following an accident or emergency, it is important to ensure there is adequate care in place before discharge, which is something the hospital will often check with you.
Many people would prefer to be discharged and back in their own home as soon as possible, but it will often depend if the right support and accessibility is in place. If you need additional care following a hospital stay, we can provide a live in carer in Ipswich on a long or short term basis, even at short notice.
This can help aid recovery and prevent further injury by providing help and support around the home, help with attending or practising physiotherapy and rehabilitation and prompting medication – so you can get better or start your recovery safely and smoothly.
Arrange home care in Ipswich in 3 simple steps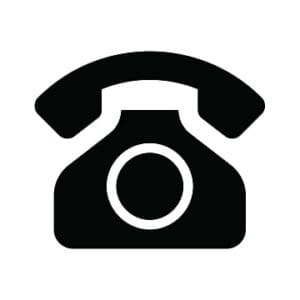 1) Call our friendly care team
If you think care in your own home may be the right option for you, call our friendly team today on 0330 0535014. You can also email us to arrange someone to call you back at a time convenient for you.
2) Talk to an expert
A Customer Care Partner will discuss your care requirements and the type of live-in carer you're looking to employ.
3) Choose the right Carer
We'll find a selection of live-in carers who suit your requirements. We are they every step of the way with advice and help.
Get in touch with Ivy Palmer today
If you're interested in live in care services in Ipswich and want to find out more about our services and how we can support you, please get in touch with us at Ivy Palmer and we'll be happy to talk you through what we can offer and answer any questions you may have.
If you'd like to move forward with our service, we can book you in for a free home care consultation to discuss your requirements and the type of care you need so we can put together a bespoke care plan for you and match you with the perfect live in carer for your needs.
This will help you make an informed decision about your care options and why Ivy Palmer is one of the leading live in care agencies in Ipswich.
Local resources for carers in Ipswich 
Adult Social Care website and information on funding, safeguarding, concerns and how to contact a social worker for advice
Address: Grafton House, 15-17 Russell Road, Ipswich IP1 2DE
Call: 01473 432000
Useful mental health care resources
Address: Suffolk Mind, 26 High Road West, Felixstowe, IP11 9JB
Call: 0300 111 6000
Email: info@suffolkmind.org.uk
Dementia support group for the elderly
Email: maureenhowes@headwaysuffolk.org.uk
Call: 01473 712225