How does live in care work?
Live-in care is when a carer lives in the home of the person they are caring for so that they can provide round the clock care and act as support for someone who needs additional care. This is an ideal option if someone would prefer to stay in their home rather than move to residential care so that they can remain in a familiar environment and see their family whenever they want. 
A live in carer is an experienced, trained and DBS checked individual who has the skills to provide the necessary care that somebody needs depending on their condition. Where possible, they will aim to encourage independence where it is safe to do so. 
What is the role of a live in
carer
?
A live in carer is there to help with a number of different tasks depending on the needs of the person they are caring for such as help with personal care e.g. washing, dressing and toileting, shopping, accompanying to appointments, light cleaning, food preparation and cooking, medical care such as managing PEG feeds, oxygen administration stoma care, catheter management and administering medication. 
As well as these tasks, their role is also to provide companionship and support so the person they care for feels supported, respected and is given the support to do things for themself where they can so they can retain that independence. All this helps contribute to better mental health too. 
The list of conditions we
are able to
provide support for:
Live in care services in Bristol
Live in care services are the ideal solution for many, especially those that want to remain in their own home with or near their loved ones – a place where they have built memories and everything is familiar. Live in care can be far more affordable than you may think, and a care plan can be tailored to your needs and budget. 
Live in care can be accessible for more people now and you may even qualify for help towards the cost from your local authority. We can help provide guidance on making home care affordable for you. 
Live in care assistance following hospital discharge
Image Rights from Google Maps.
Whether it's following a planned operation or emergency admission, it can often be the case that without a proper care plan in place, hospital discharge can be delayed. Whether it's for yourself or a loved one, arranging post-hospital care can be difficult – especially if there are other commitments such as work and family. 
A live-in carer in Bristol can provide that much needed additional support during recovery on a short or long-term basis. This dedicated support means that focused attention can be given and everything can be taken care of, from medication administration and wound dressing to catheter management and help with physiotherapy and rehabilitation. 
Arrange home care in Bristol in 3 simple steps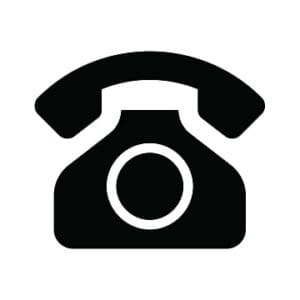 1) Call your friendly home care team
Call today 0330 053 5014 or email us to arrange someone to call you back at a convenient time.
2) Book your FREE home care consultation
A care partnership team call to discuss your care requirements and the type of live-in carer you are looking for.
3) Choose your live-in carer
We'll source a selection of live-in carers which we feel most accurately suit your requirements. We will then send you a profile of each carer for selection.
Get in touch with Ivy Palmer today
If you're looking for live in care in Bristol, we can help provide the support you need. Our carers are experienced and qualified to provide a high level of care for a variety of conditions and ensure someone can remain comfortably in their home with the support they need. 
For unbeatable and affordable care, get in touch today with Ivy Palmer. We'll be happy to talk through your needs and arrange for a bespoke care plan to be put together so you can make an informed decision and have a plan that fits your needs and budget. 
Local resources for carers in Bristol
Adult Social Care website and information on funding, safeguarding, concerns and how to contact a social worker for advice
Email: adult.care@bristol.gov.uk 
Address: Bristol Register Office (Main Office), The Old Council House, Corn Street, Bristol, BS1 1JG.
Call: 0117 922 2700
Age UK is a great resource for local support activities and services for older adults in Bristol
Email: admin@ageukbristol.org.uk
Address: Canningford House, 38 Victoria Street, Bristol, BS1 6BY
Call: 0117 929 7537
Bristol Mind is a useful resource for those struggling with their mental health and require support
Email: info@bristolmind.org.uk
Call: 0808 808 0330