How does live in care in Cambridgeshire work?
Firstly, if you're looking for live in carer agencies in Cambridgeshire, then our care agency is here help. We understand when planning care for a loved one the process can be extremely overwhelming. If you feel that live-in care may be the right option – then give us a call today. We can arrange a conversation at a location of your choice to find a package of care that is completely bespoke to the individual.  All of our advice sessions and booked conversations with experts are completely free of charge.
Home Care Services in Cambridgeshire
Secondly, we can help you with home carer matching services in cambridge and the surrounding areas. This is so that you tailor the care you want to meet your loved one's individual needs. Although basic care needs such as cooking, cleaning and general housekeeping are important, your loved one's wellbeing also remains at the forefront of our support. This outstanding level of carer matching also extends to the emotional support that we help you find, allowing you to feel supported in a number of ways.
Please find below a list of conditions which we are able to help support:
What does a live-in carer do?
Rest assured by finding a live-in carer through IP Homecare, all your loved one's physical and mental health care needs can be met. Your Live-in Carers are there to provide 24/7 presence and care when needed to support you at home and may be able to help with:
Personal care
Shopping
Managing complex care conditions
Managing PEG feeds
Oxygen administration
Stoma care
Hoisting
Catheter management
Blood sugar monitoring
Cooking healthy food
Cleaning
Housekeeping
Medication administration
Support for doctors/hospital and dentist appointments
Caring for a pet
Companionship
 Hospital discharge homecare service in Cambridgeshire
Image Rights from Google Maps.
We have long relationships with hospital discharge teams in Cambridgeshire  and in addition to our live in carer matching service, we offer a hospital discharge homecarer matching service too. This homecare service can be fast, smooth, stress-free transition from hospital to home life. Care consultations can enable you or your loved one to get home quickly and safely with a carer you choose. If you or a loved one is currently in hospital in the Cambriodgeshire area and  you would like them home quickly, then our care team is more than happy to help.
Arrange home care in Cambridgeshire in 3 simple steps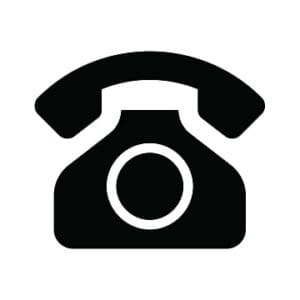 1) Call our friendly care team
If you think care in your own home may be the right option for you, call our friendly team today on 0330 0535014. You can also email us to arrange someone to call you back at a time convenient for you.
2) Talk to an expert
A Customer Care Partner will discuss your care requirements and the type of live-in carer you're looking to employ.
3) Choose the right Carer
We'll find a perfect live-in carer who will suit your needs. We are they every step of the way with advice and help.
Local resources for carers in Cambridgeshire
Adult Social Care website and information on funding, safeguarding, concerns and how to contact a social worker for advice
Email: careinfo@cambridgeshire.gov.uk
Address: Babbage House, Castle Park, Castle Hill, Cambridge, CB3 0AT
Call: 0345 045 5202
Age UK is a great resource for local support acitivities and services for older adults in Cambridgeshire
Email: infoandadvice@ageukcap.org.uk
Address: Age UK Cambridgeshire & Peterborough, 2 Victoria Street, Chatteris, Cambs, PE16 6AP.
Call: 0300 666 9860
Girton Memory Cafe is a valued community resource for those living with Dementia. Come along and meet others in a safe space and share a cup of tea.
Email: secretary@cambridge-southrotary.org.uk
Address: Community Hall, St Vincents Close, Girton, Cambridge CB3 0PD
Call: 01223 330633
If you are a carer yourself right now then the Carer's Trust can help you with support and advice, including day events.
Email: hello@carerstrustcpn.org
Address: Unit 4, Meadow Park, Meadow Lane, St Ives, Cambridgeshire,PE27 4LG
Call: 0345 241 0954 or 01480 499090
Social acitivities and companionship for those over fifty, including days out.
Email: cambridgecope@hotmail.co.uk
Address: The Golding Room, St Luke's Community Centre, Victoria Road, Cambridge CB4 3DZ
Call: 01223 364303