How does live in care work?
Live in care is when a carer resides in the home of the person they are caring for, providing round-the-clock assistance they need to safely live in their own home. Live in care has become increasingly popular as people are now seeking alternatives to leaving their homes and moving to residential care. People are now opting to remain in a familiar environment where they can see friends and family whenever they please and still enjoy partaking in their hobbies and clubs.
A live in carer has a room within the home to live and rest, so that they can be there to provide care throughout the day and night – providing companionship, safety, and security.
What is the role of a live in carer?
A live in carer can take on a range of responsibilities in their role, based on the needs and wants of the person they are caring for. This could include food preparation, light housework, running errands, accompanying to appointments, laundry, prompting medication and personal care such as help getting dressed and undressed, bathing and going to the toilet.
A live in carer is there to provide help and assistance that allow someone to safely live in their own home whilst maintaining some independence. Where appropriate, a live in carer will be there to help encourage independence and self-sufficiency to keep minds and muscles strong.
The list of conditions we are able to provide support for:
Live in care Services in Colchester
Live in care is often a preferable option for both the individual and their family, meaning someone can remain in their own home or live independently but providing peace of mind that they have support when they need it.
Rather than visiting or residential care, live in care provides one on one care, allowing for a carer to be there whenever they are needed and can fully understand the needs of the person they care for so they can spot anything that be concerning and ensure all their needs are met as they should be.
Live in care can be much more affordable than you may think, and you could even qualify for help towards the cost from your local authority.
Live in care in Colchester following hospital discharge
Image Rights from Google Maps.
Following a hospital stay, be it planned or emergency admittance, it can sometimes be necessary for home care to be arranged before discharge or to ensure a smooth recovery. We understand this can be a stressful time and we are here to support you with any long short-term care needs, planned or unplanned.
A live in carer can help aid the recovery process by helping around the home and providing care and assistance to promote a smooth recovery and avoid causing any further injuries. They can also help with travelling to follow up appointments, physiotherapy and rehabilitation as well as helping to prompt medication, wound dressing and catheter management.
Arrange home care in Colchester in 3 simple steps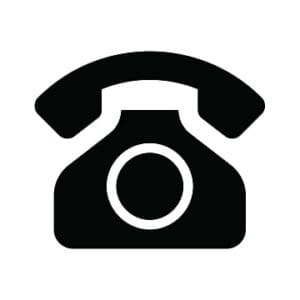 1) Call our friendly care team
If you think care in your own home may be the right option for you, call our friendly team today on 0330 0535014. You can also email us to arrange someone to call you back at a time convenient for you.
2) Talk to an expert
A Customer Care Partner will discuss your care requirements and the type of live-in carer you're looking to employ.
3) Choose the right Carer
We'll find a selection of live-in carers who suit your requirements. We are they every step of the way with advice and help.
Get in touch with Ivy Palmer today
If you would like to find out more about our live in care services in Colchester, then please do get in touch to discuss your needs and ask us any questions you may have about live in care.
Our carers are fully qualified and experienced to provide the very best care and compassion. We have carers trained in a range of conditions and specialities – armed with the knowledge to provide the highest standard of care.
Get in touch with us at Ivy Palmer and we'll talk through your needs and budget and put together a bespoke care plan for you to review and help you to make an informed decision.
Local resources for carers in Colchester
Adult Social Care website and information on funding, safeguarding, concerns and how to contact a social worker for advice
Address: Rowan House, 33 Sheepen Rd, Colchester CO3 3WG
Call: 01206 282222
Useful care resources for the elderly
Address: Age Concern Colchester, Winsleys House, High Street, Colchester, CO1 1UG
Call: 01206 368420
A one-stop place for mental-health support in Essex
Email: enquiries@mnessexmind.org
Call: 01206 764600