Many elderly people living with Dementia or Alzheimer's Disease would prefer to stay in the familiarity and comfort of their own homes, and our Dementia home care services enable them to do exactly that. We understand that caring for someone with Dementia at home can be difficult, which is why we pride ourselves on helping you to find a specialist Dementia home carer of the highest quality.
Get 24 hour Dementia care at home
When you or a loved one is diagnosed with Dementia it can be a shock, and something you struggle to cope with. Even if you have been half expecting a Dementia diagnosis, having to adjust to a living with Dementia at home is a worrying and upsetting time. It can be particularly hard for those close to you, especially when it comes to finding the right Dementia experienced Live in Carer  support your loved one. This is where our 24-hour Dementia care at home introduction service can help.
How can our Dementia home care services help?
Seeking help by employing specialist carers means you'll find flexible, accommodating and professional Dementia care at home. We can help you by providing a number of Dementia live-in care professionals, which can help to improve your quality of life in the comfort of your own home. Caring for someone with Dementia at home can be a challenging time, but help from a Dementia home care service agency can make life easier for you and your loved one.
Live in care for those who need Dementia care will enable you or a loved one to remain in the comfort of their own home, both in the early and late stages of the condition – even when they may require palliative care. Your Dementia carer should focus on promoting wellbeing, ensure needs are met and to help your loved one feel valued and included.
Need Dementia live-in care? You'll receive support to find the right person…

With the support of your live-in Dementia carer, you can control the focus of Private Dementia Care entirely around the needs of the individual by a trusted healthcare professional.  Receiving Dementia care at home means that you or your loved one can continue to make independent lifestyle choices whilst remaining in the comfort of familiar surroundings.
With 24-hour live in Dementia care at home, you or a loved one will be free to welcome visitors and can continue with your own routine. It means living as independently as possible. The only difference is that you will be supported around the clock by your privately employed, experienced, professionally trained live-in Dementia carer.
Arrange Dementia home care today
Do you want to find out more about our introductary live-in Dementia care services? Caring for someone with Dementia at home can be difficult for you and your family. That's where we can help. Contact our team today to talk through how finding a Dementia live-in carer could support you or a relative. It really is that simple.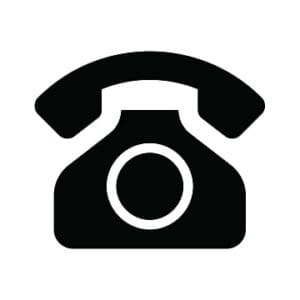 1) Call our friendly care team
Call today 0330 053 5014  or email us to arrange someone to call you at a time that suits you.
2) Talk to an expert

A Customer Care Partner will discuss your care requirements and the type of live-in carer you're looking to employ.
3) Choose the right carer
We'll source a selection of live-in carers specialized in Dementia which we feel most accurately suit your requirements. We will then send you a profile of each carer and you decide who you want to hire.