How does live in care work?
Live in care is when a carer lives at the home with the person they care for, allowing them to provide round-the-clock care. This is ideal for someone that lives alone or needs assistance with day-to-day activities. It provides that constant additional support so somebody can remain living in their home and in a familiar environment.
A live in carer in Oxford provides the opportunity for one-on-one care, allowing for a trusting relationship to be built with a full understanding of needs and abilities.
Your live in carer will require their own room in the home and will have agreed days off or holiday but should someone need constant care then cover can be arranged.
What is the role of a live in carer?
A live in carer is there to provide help and assistance with a range of day-to-day tasks such as:
Personal care (bathing, dressing and toileting)
Light housework and gardening to keep the home in good condition
Meal preparation
Mobility support
Shopping
Picking up prescriptions
Accompaniment to appointments and social occasions
Pet care
Medical assistance such as prompting medication, oxygen, blood sugar monitoring, catheter management, stoma care etc.
A carer can provide companionship and that extra layer of security and support. They will always pay attention to the needs of the person they care for and encourage or support a sense of independence where they can.
The list of conditions we are able to provide support for:
Why choose live in care services in Oxford?
Live in care allows someone to remain in their own home and a familiar environment despite increasing care needs. Many people wish to stay at home, but feel live in care is outside their means, but it can be more affordable and accessible than you think.
Our live in care in Oxford means that somebody can enjoy their normal day to day life with added assistance and continue with things such as social clubs or family visits providing minimal disruption to their life.
Live in care assistance following a hospital stay
Image Rights from Google Maps.
Whether you or a loved one are about to have surgery, have just had surgery or are in hospital following an accident, we can be there to provide hospital discharge care in Oxford. Many hospitals and doctors want to ensure that adequate care is in place before they discharge a patient, so securing your live in care is important.
Whether you are planning in advance or need urgent care, we can provide live in care in Oxford following a hospital discharge on a long- or short-term basis and at short notice. Simply call us to discuss and we will help you find a solution.
Arrange home care in Oxford in 3 simple steps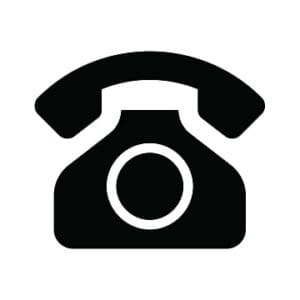 1) Call our friendly care team
If you think care in your own home may be the right option for you, call our friendly team today on 0330 0535014. You can also email us to arrange someone to call you back at a time convenient for you.
2) Talk to an expert
A Customer Care Partner will discuss your care requirements and the type of live-in carer you're looking to employ.
3) Choose the right Carer
We'll find a selection of live-in carers who suit your requirements. We are they every step of the way with advice and help.
Get in touch with Ivy Palmer today
If you are considering live in care in Oxford, please get in contact with us and we'll be happy to talk you through our care options and provide you with a free care call to help us assess your care needs and provide you with a bespoke care plan.
Ivy Palmer live in care is dedicated to being one of the most reliable and affordable live in care agencies in Oxford and aim to provide the very best care to you or your family member.
Local resources for carers in Oxford
Adult Social Care website and information on funding, safeguarding, concerns and how to contact a social worker for advice
Address: Oxford, OX1 9GX
Call: 0345 050 7666
Providing support and services for adults with a variety of needs in one place
Email: livewellenquiries@ageukoxfordshire.org.uk
Call: 01235 849 434
A local community centre providing a safe-place for local people and community groups
Email: admin@ageukoxfordshire.org.uk
Call: 0345 450 1276