Live in care services in Windsor
Located on the outskirts of London, Windsor is an attractive market town which embodies quintessential British life and is famously home to Windsor Castle among other attractions and sites. Crucially, for many, it is home. And it's this which drives our care and live-in support services in Windsor – uniting our live in carers in Windsor with the clients who need their support, professional services, and company.
How does live in care in Windsor work?
Live in care offers an opportunity for those in need to access the support and care required to keep the safe and comfortable, from the sanctity of their own home.
Whether living with dementia, a debilitating disease, a chronic condition, or simply the symptoms of old age, live in care bridges the gap between regular life and the limitations of a care home – with our carers equipped and trained to handle all the quirks, requirements, preferences, and demands of clients from all walks of life across Windsor.
What healthcare conditions can you provide home care for?
Our Live in Care Windsor Care Agency can provide home care for a wide range of care conditions:

Nearby Hospitals in Windsor
Image Rights from Google Maps.
What can Windsor residents expect from our live in carers?
The job of a live in carer is to help the resident to retain some semblance of normality, offering the ideal stepping stone or transition for those who are starting to need the benefit of constant and consistent care but who don't want to or are unwilling to move away from home and lose their independence.
A relatively new solution in the social care sector, 24-hour live in care is a service which sees one of our experienced carers move in with the client – empowering them by supporting their daily routine at home and providing loved ones with the peace of mind that their parent or relative is being properly cared for.
Aside from the usual services associated with live in care, those using our service can expect help with cooking to ensure proper nutrition, completing tasks and running errands, helping the individual to maintain an active social life, and offering emotional support when required.
Is live in care right for me?
When making the decision around care and the kind of care that works for you or for a loved one, it can be difficult to know where to turn for advice and guidance.
Here at IP Live in Care, we pride ourselves on uniting our excellent care with the kind of friendly face that you need when looking to discuss the options – with our initial consultation offering you a chance to discuss everything from details to costs with full transparency.
With live in care agencies across Camden and central London all bolstering our care network in Windsor, there is no team better equipped to handle your queries and put your mind at ease when finding care which will keep you or your loved one happy and safe.
Get in touch with us for more information and to book a consultation.
Arrange live-in care in Windsor in 3 easy steps
If you are considering live-in care in Windsor then simply follow our three steps: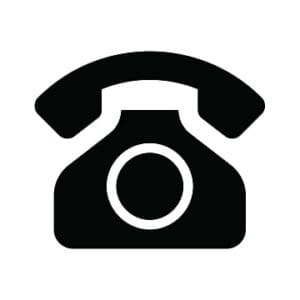 1) Call our friendly care team
Call us to find out how we can help on 0330 0535014. You can also email us to arrange someone to call you back at a time convenient for you.
2) Book a FREE home care call
Our Care Partnership Team will call you  to discuss your care requirements and the type of live-in carer you're searching for.
3) Let's choose the right Carer
We'll source a selection of live-in carers which we feel you will like. We will then send you a profile of each carer.
Live-in Care in Windsor – Useful Resources
In our borough, support for caregivers is offered through Optalis. This organisation is owned by the Royal Borough of Windsor and Maidenhead and Wokingham Borough Council. They work together with the council to provide care and assistance to older adults, individuals with disabilities, and those with mental health needs in our community, right in their homes.
Call: 01628 683 744
Age UK Berkshire offers lots of services for older people and their carers, including "Getting Out & About", "Easy Shop" and "Homehelp Plus"
Address: Unit 119, Broad Street Mall, Reading, RG1 7QE
Call: 0118 959 4242
Email: info@ageukberkshire.org.uk