How Much Does 24 Hour Care Cost?
A 24 hour care package enables enables anyone with live-in care needs to continue living in their own home with the assistance and support of a private live-in carer. Whether you're looking for companionship for a relative or you have some specific health issues that mean you require extra support, live-in care provides a full-time solution and is a realistic and affordable alternative to moving into a care home. By living in your home, your care worker can help you to live independently.
Choosing care for a loved one is not an easy decision, as every family situation is different. To make an informed choice you need to know your options and the difference between the care services that are available – including the care costs incurred by each.
The cost of live in care is very much dependent on the care needs of the person or persons being supported and their preferences. So, how much does a live-in carer cost?
"How much does a live-in carer cost?" is a very commonly asked question. If you're wondering, for example, what the cost of live-in Dementia care is, take a look at our breakdown of costs below:
How much does a live-in carer cost?
The total cost of live-in care is as follows:
  Type of Care                      Cost of live-in care
| | |
| --- | --- |
| Single Person | Starts from £1295 per week |
| Couple | Starts from £1495 per week |
| Respite Care | Starts from £1500 per week |
Typically the cost of 24 hour care packages are comparable to, or less than the cost of, a residential care or nursing home. Here, we've explained some of the various funding options available to you. The prices comprise of a payment that is made directly to the self-employed carer on your behalf from us and our agency fees. The total cost is constantly monitored to ensure that your total price is kept lower than our biggest competitors so that you have peace of mind.
What are 24 hour live-in care costs for couples?
We are focused on helping couples to continue to be able to live together in their own homes, with total 24 hour live-in care costs starting from only £1372 per week. To help ensure that the cost of live-in care is affordable, we would only charge an additional nominal amount for couples, unlike the live-in care costs associated with going into a residential or nursing home. Many homes will charge a weekly fee for both individuals, albeit at a reduced rate, however the total amount is very likely to be much more than our total costs.
Fee changes and cancellation
When it comes to live-in care costs, your fees will not change, unless it is as a result of an annual inflation increase, or unless your care needs materially change. For further information, please contact one of our Care Partnership Team.
Find out more information on funding care.
Respite care costs
We understand that providing on going care for a loved one can be challenging and exhausting. If you would like to take a break then our respite care service can help. Our respite care costs are shown below and care can be provided on a short or long-term basis.
  Duration                                   Respite care total costs
Under 7 days
£300 per day
7 days and over
£200 per day
4 weeks and over
£1071 per week (1 person)

£1372 per week (Couple)
Arrange a 24 hour care package in 3 easy steps
Do you want to find out more about 24 hour live-in care costs? If you're thinking about  live-in care at home – we're happy to talk things through with you. It really is that simple. Rest assured we are a fully managed care agency regulated by the care quality commission so families have complete peace of mind.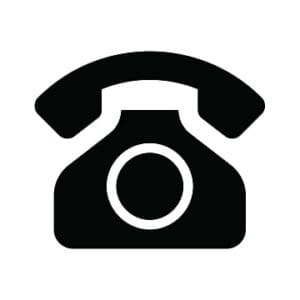 1) Call our friendly care team
If you think care in your own home may be the right option for you, call our friendly team today on 0330 0535014. You can also email us to arrange someone to call you back at a time convenient for you.
2) Talk to an expert
A Customer Care Partner will discuss your care requirements and the type of live-in carer you're looking to employ.
3) Choose the right Carer
We'll source a selection of live-in carers which we feel most accurately suit your requirements. We will then send you a profile of each carer and you decide who you want to hire.