How does live in care work?
A live in carer is there to provide help and support around the home, helping someone to live in their home safely with the additional help or care they need. A live in carer in Harlow would live at the property with the person they care for, enabling them to provide help across the day with a range of different tasks.
This type of care means that the carer and the care receiver can build a relationship based on trust and an understanding of what is required. An unwritten guide of daily life and uninterrupted seamless care.
What is the role of a live in carer?
A live in carer in Harlow is there to help someone facilitate remaining in their own home by providing help and assistance with things that might be more challenging – perhaps because of a condition or disability they have. A carer is there to help make life easier and ensure the person they are caring for can live a fulfilling life at home.
Live in care in Harlow may consist of carrying out light housework, gardening, picking up prescriptions, cooking and preparing meals, accompanying to appointments, helping with mobility, administering medications or medical care and personal care such as washing, dressing, and going to the toilet.
Where it is safe to do so, carers will always encourage and support independence, as they understand the importance of this to keep up mobility and the well-being of their clients.
The list of conditions we are able to provide support for:
Why choose live in care services in Harlow?
Live in care provides a viable way for someone to remain in their own home or with family whilst receiving the level of care they need. Unlike with residential or visiting care, a live in carer can build a relationship and bond with the person they care for and an understanding of their needs as well as sole focus to ensure their needs are met.
It means they can remain in a familiar environment and see friends and family when they wish, attend social clubs and other activities they enjoy. Many people can be resistant to residential care but do need extra support, so this is the perfect compromise.
Live in care services in Harlow following a hospital stay
Whether you or a loved one has been admitted to the hospital for a long-term or ongoing condition, following an accident, sudden illness, or planned surgery – it is often necessary to have a care plan in place to allow for hospital discharge – so doctors or social workers can be confident they recovery can be made safely at home.
During recovery and rehabilitation, it's often necessary to have some additional help due to reduced mobility, pain and adjusting. A live in carer in Harlow can assist in recovery or increased medical needs following an illness. This could be on a long or short term basis and at long or short notice.
Image Rights from Google Maps.
Arrange home care in Harlow in 3 simple steps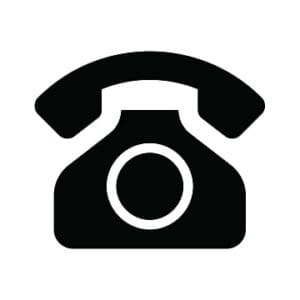 1) Call your friendly home care team
Call today 0330 053 5014  or email us to arrange someone to call you back at a convenient time.
2) Book your FREE home care consultation
A care partnership team call to discuss your care requirements and the type of live-in carer you are looking for.
3) Choose your live-in carer
We'll source a selection of live-in carers which we feel most accurately suit your requirements. We will then send you a profile of each carer for selection.
Get in touch with Ivy Palmer
Looking for live in care agencies in Harlow can be daunting when trying to find the right one to provide care for you or your loved one. At Ivy Palmer, we pride ourselves on delivering a high level of service and care – supporting you throughout.
Our live in carers in Harlow are passionate about what they do and are fully qualified and trained to provide the best live in assistance. All our carers are DBS checked and fully vetted, so you can be confident of their passion for the job and desire to care for others.
If you'd like to find out more or arrange for a live in care consultation and care plan to aid you in your decision making, please get in touch. We'll be happy to discuss your needs, requirements and budget to create a bespoke plan.
Local resources for carers in Harlow
Age Concern Harlow is a charity devoted to helping people live well and age well.  Age Concern can offer help, support, and advice for older people in the community. Additionally, they can also offer new opportunities for learning, volunteering, socialising, and enhancing health and mental well being.
Address: Park Ln, Harlow, CM20 2QJ
Call: 01279 415553
A one-stop support system where people  can talk openly and positively about mental health.
Address: The Wellbeing centre, 10-11 Corner House, Bushfair, Harlow, CM18 6NZ
Call: 0800 7555173