How does live in care work?
Live in care is when a carer lives at the home of the person they care for, allowing them to provide round the clock support to help with everyday tasks and care needs. It allows for someone to remain in their own home and receive care there, so they can continue to live comfortably and safely in a familiar environment.
When someone needs additional care due to a disability, progressive illness or decreasing mobility then live in care provides a solution that means their life can carry on as normally as possible and they can continue to see family when they want to, attend social clubs and enjoy the things they love.
What is the role of a live in carer?
A live in carer is there to provide help as and when needed depending on the needs of the person they care for. A live in carer in Guildford can help with a range of different everyday tasks, such as:
Light housework and gardening
Pet care
Preparing meals
Picking up prescriptions
Shopping
Help with mobility
Medical prompting and help
Personal care such as bathing, dressing and toileting.
A live in carer is there to support and aid someone in living comfortably in their own home; we respect the importance of maintaining independence where possible and will always encourage and help someone to carry out tasks by themselves when they want to and it is safe to do so.
The list of conditions we are able to provide support for:
Why consider live in care services in Guildford?
Live in care can provide the perfect solution when someone has increasing care needs or new care needs following an illness or stroke – allowing the transition to increasing assistance in their daily lives to feel more bearable because it's in a familiar environment and their own home, keeping day to day life as normal as possible as it can be during this difficult time.
Live in care in Guildford provides an important option for individuals and their family who do not want to use residential care but are unable to provide full time care themselves due to family or work commitments or even their own mental wellbeing. Some people also prefer to be cared for by someone outside of the family.
Live in care assistance following a hospital stay
Image Rights from Google Maps.
Whether you have an operation coming up, have just had an operation, emergency treatment or surgery – it can sometimes be a requirement to ensure you have a care plan in place to allow for discharge home. This is to ensure that you can recover safely and have the support in place to get better outside of a hospital setting.
We can provide a hospital discharge service in Guildford, so that you know you have live in care to support your recovery and be able to return home sooner.
Arrange home care in Guildford in 3 simple steps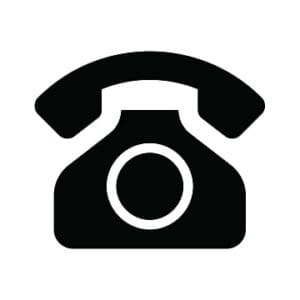 1) Call your friendly home care team
Call today 0330 053 5014  or email us to arrange someone to call you back at a convenient time.
2) Book your FREE home care consultation
A care partnership team call to discuss your care requirements and the type of live-in carer you are looking for.
3) Choose your live-in carer
We'll source a selection of live-in carers which we feel most accurately suit your requirements. We will then send you a profile of each carer for selection.
Get in touch with Ivy Palmer today
If you would like to find out more about our care services in Guildford, please get in touch with us and we'll be happy to help and assist you with any questions you may have as well as book you in for a free care call where we can discuss your needs and requirements to put together a bespoke care plan tailored specifically around you or your loved one.
Ivy Palmer live in care are one of the leading live in care agencies in Guildford and our carers are dedicated to delivering a high standard of care and respect.
Local resources for carers in Guildford
Adult Social Care website and information on funding, safeguarding, concerns and how to contact a social worker for advice
Address:Millmead House, Millmead, Guildford, Surrey, GU2 4BB
Call: 01483 505050
A local community centre providing a safe-place for local people and community groups
Email: enquiries@ageuksurrey.org.uk
Call: 01483 503414
Providing support for carers working in Guildford and the surrounding areas
Email: carersupport@actionforcarers.org.uk 
Call: 0303 040 1234