How does live in care work?
Live in care is when a carer lives at the home of the person they care for, allowing them to provide round the clock care as and when needed. The carer will need to have their own room, but their base at the home means they can be there to provide care at all hours of the day such as help getting out or in to bed, assistance getting to the toilet during the night and that added sense of security at night – especially if living alone.
It allows someone to remain in their own home and a familiar environment rather than move into residential care.
What is the role of a live in carer?
A live in carer is there to provide help and assistance as and when needed, they are there to make life easier for the person they care for and allow them to live a comfortable life at home.
A live in carer in Brighton could take on any number of tasks such as:
Help with personal care (getting dressed, bathing and toileting)
Light housework and gardening
Pet care
Food preparation
Shopping
Picking up prescriptions
Accompaniment to appointments and social groups or events
Prompting medication or physical therapy
Help with mobility around the home
Companionship.
A carer can provide companionship and that extra layer of security and support. They will always pay attention to the needs of the person they care for and encourage or support a sense of independence where they can.
The list of conditions we are able to provide support for:
Why consider live in care services in Brighton?
Live in care in Brighton allows someone to remain in their own home despite increasing care needs. Despite our best intentions, it can be difficult for family members to take on the full burden of care for a loved one, especially if they have other family or work commitments, not to mention the strain on relationships and mental health.
Live in care allows someone to remain in the home where they have built memories and feel comfortable and safe where family can visit them at any time of the day or night and life can go on mainly as normal.
Live in care assistance following a hospital stay
Image Rights from Google Maps.
Following surgery or a hospital stay, it is often required to demonstrate that efficient care is in place so that somebody can be discharged safely and is not at risk of injuring themselves or becoming poorly after they leave the hospital.
People will often require additional support and care following a hospital stay to ensure they can recover safely, or they may need ongoing care such as in the case of a stroke. Our live in care services in Brighton can ensure a safe discharge and safe recovery as well as help and prompting with any physio and follow-up appointments.
Whether you have planned surgery coming up or need support following emergency surgery or treatment, we can provide live in care in Brighton on a long- or short-term basis.
Arrange home care in Brighton in 3 simple steps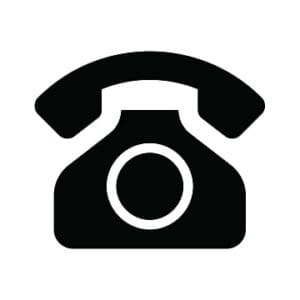 1) Call our friendly care team
If you think care in your own home may be the right option for you, call our friendly team today on 0330 0535014. You can also email us to arrange someone to call you back at a time convenient for you.
2) Talk to an expert
A Customer Care Partner will discuss your care requirements and the type of live-in carer you're looking to employ.
3) Choose the right Carer
We'll find a selection of live-in carers who suit your requirements. We are they every step of the way with advice and help.
Get in touch with Ivy Palmer today
If you would like to find out more about our Brighton live in care, please get in touch with us and we'll be happy to discuss your needs and requirements and answer any questions you may have regarding live in care. We can also arrange for a free care call so we can create a bespoke care plan bespoke to your needs.
Ivy Palmer live in care is one of the leading live in care agencies in Brighton, so you can be confident of top-quality care from our experienced carers.
Local resources for carers in Brighton
Adult Social Care website and information on funding, safeguarding, concerns and how to contact a social worker for advice
Address: 2nd Floor, Bartholomew House, Bartholomew Square, Brighton, BN1 1JP
Call: 01273 295 555
Email: accesspoint@brighton-hove.gov.uk
A local community centre providing a safe-place for local people and community groups
Email: info@ageukwsbh.org.uk
Call: 0800 019 1310
A one-stop place for mental-health support in Brighton
Email: info@mindcharity.co.uk
Call: 01273 66 69 50