At IP Homecare, our high quality nursing care at home service is a cost-effective and personal alternative to care within a nursing or a residential care home. We provide individuals with the support of a highly experienced live-in carer, who can support a wide range of complex care needs – from spinal injury to brain injury, degenerative and congenital conditions, through our nurse-led, tailored approach to make sure they can remain living in the comfort of their own home.
Nursing Care expertise at home
At IP Homecare, our in-house, specialist clinical nurse team have a wealth of nursing expertise and experience. They are there to provide medical assessments, clinical insights and home visits to those receiving care at home. They also work closely with health care professionals and continuing health care teams (CHC), clinical commissioning groups (CCG), case managers and solicitors to arrange fast-track home care packages as well as providing emotional support to their families at what can be a difficult time.
Additionally, our clinical nurse team provides hands-on support and advice to our regional care teams to ensure nurse led training, guidance and best practises for our staff. This enables us to provide the highest level of complex care for customers to live independently at home.
Nursing Care Services
Our focus always remains solely on providing a responsive, specialist live-in care service that not only meets, but consistently exceeds, expectations. We can provide nursing care for to support them with a variety of tasks. We offer comprehensive care for a range of complex needs, including:
Tracheostomy care
Gastrostomy and nasogastric feeding
Continence care
Medication administration
Bowel and epilepsy management
Nephrectomy care
Why choose IP Homecare for Nursing Care?
We are a fully managed live-in care provider
Experienced Management team consisting of NHS Clinical Directors with extensive clinical care experience
We pay and manage your carers
Regulated by the Care Quality commission. (We are legally accountable for our live in care service and routinely checked through unannounced visits from the Care Quality Commission (CQC) to ensure that our customer's and their families are receiving the highest level of care).
A bespoke live in care service. Every live-in care package is tailored to your individual needs and requirements
All our nursing care packages are overseen by our inhouse dedicated consultant nurse
All live in carers are employed by us and they are rigorously police checked and trained by us
Strick recruitment and assessment process for live in carers
Nursing Care expertise
We perform regular spot checks which are unannounced inspection visits to customer's homes to ensure the highest level of care is being provided
24hr care and support/7 days per week
Continuity of care – customers will never be left without a carer
FREE Physiotherapy Rehabilitation exercises with every live in care plan (we are the only home care provider to have a trained Physiotherapist)
Local Care Service Manager local to you
Nationwide coverage across every town and village in England and Wales
Transparent information
Carer choice
Involvement in arranging household and equipment ordering
Efficient management of medications – our digital technology is used proactively to effectively support safe administration of medications
Innovative Technology – an online platform which enables the clinical care team to know immediately if something's not right, reducing risks & enabling better care
Arrange your FREE nursing care consultant today
We believe that everything should begin with a meeting at a time that's suitable for you, so that we can fully appreciate all the requirements you have. It's important to us that we not only meet your needs, but exceed your expectations: an upfront, no obligation discussion that helps us understand more about you and how you would like to work.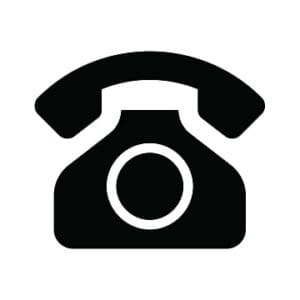 Step 1: Call to arrange a FREE live-in care assessment
All care assessments are free of charge. When you call the office we will discuss appropriate times and dates for a care manager and a member of our clinical care nurse team to meet you and the person requiring live in care either at home, hospital or even a care home.
Step 2 – The live-in care assessment
At this meeting we will assess the person needing care discussing their individual needs and requirements. We'll talk you through the service, answering any questions you may have and a discuss the type of live-in carer you are looking for – we not only match their care needs, but we also try to match their hobbies and interests too. At this meeting we can then provide you with a definitive weekly cost.
Step 3 – We create a nursing care and support plan
We will then put together a care and support plan which could even include recommendations for home adaptations or appropriate equipment. Once a care plan is agreed, we'll assemble a specialist team, trained to meet your requirements. Each care package is led and coordinated by a registered nurse and a clinically-trained carer.