Live-in care keeps you safe after hospital discharge
Hospital discharge care is the process of  your loved one moving from hospital into the comfort of their own home, or a nursing home with a care arrangement in place.
Hospital discharge planning can feel long, drawn out and emotionally wearing for all family members involved. For many people, a period in hospital will leave them with lower fitness levels than before their admission. We are frequently asked by families for help to find the right short term or long term live in carer after a hospital discharge to help a loved one settle back into their usual home routine.
Why consider private live in care after hospital discharge?
Whatever the reason your loved one is admitted, time in hospital involves long periods of relative inactivity which means that people can be left feeling weak and unable to do as much for themselves as they were able to prior to admission. Some NHS community services are offered upon hospital discharge, but the services are short and only provided to those who are likely to recover quickly.
We understand that you'll want the process to be as smooth and stress-free as possible. That's why we help find specialist carers after hospital discharge for people who need an extra level of support. Our hospital discharge introduction support is tailored to your individual needs and are informed by a wealth of experience in providing specialist, professional care.
Find home care after hospital discharge
We offer support to find the right people that will help you or your loved one regain functional and full fitness levels wherever possible. Your live-in carers can also work to make sure each individual has an ongoing programme informed by physiotherapy to maintain their functional ability or to help slow physical deterioration if you would like to continue with any programmes provided to you by NHS physiotherpists on discharge.
If you are looking to integrate other clinical services with home care after hospital discharge, then your carer may be able to work closely with health care professionals to offer you the best chance of getting fit while staying in the comfort of your own home. A focus might be given by you to your carer to focus on areas such as mobility; not only enabling your loved ones to regain independence, but to also keep them safe and reduce the risk of falls.
Choose specialist home care after hospital discharge
Whether you're looking for respite care after hospital discharge or live-in care on a long-term basis, we're here to help.
Arrange specialist home care today in 3 easy steps
Planning elderly care after hospital discharge doesn't need need to be complex and confusing. Arrange home care today in 3 simple steps: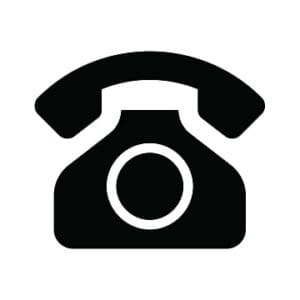 1) Call our friendly care team
Call our care team today on 0330 0535014 or email us to arrange someone to call you.
2) Talk to an expert

A local care manager will visit you and your loved one at hospital, home or a location of your choice to discuss your care requirements and the type of live-in carer you need.
3) Choose the right Carer
We'll source a selection of live-in carers which we feel most accurately suit your requirements. We will then send you a profile of each carer and you decide who you want to hire.