How does live in care in Farnham work?
Live in care is when a carer lives at home with the person they are caring for, staying within the person's home and providing round the clock care. The live in carer will need their own room to sleep and live in and have access to washing and cooking facilities but will be on hand to provide care and companionship. 
Live in care can be an ideal option for many, especially those who are struggling to care for a loved one and need additional help at home or those worried about a loved one living alone but don't want to opt for residential care. 
What is the role of a live in carer?
A live in carer in Farnham can provide a range of services such as cooking, cleaning, picking up prescriptions, shopping, help with physio, prompting medication, accompanying to appointments and personal care such as washing, dressing and toileting. 
Live in care is there to allow someone to remain within their home and receive the care they need to live comfortably and safely. It allows them to stay in familiar surroundings and where they have built memories or a place they can live independently but safely and see family and friends whenever they wish. 
The list of conditions we are able to provide support for:
Why choose
live
in
care services in Farnham
?
If you or your loved one does not wish to opt for residential care and would prefer to remain at home, live in care in Farnham is a surprisingly affordable choice and offers many additional benefits above and beyond residential care. 
With live in care, there is a dedicated carer that's whole focus is one or two individuals in one home, rather than a residential care home where they may be one carer to many patients or visiting care when a carer may only visit for half an hour a day and be making their way around many other people on the same day – leaving them little time to provide adequate care. 
Live in care assistance following a hospital stay
Image Rights from Google Maps.
Whether someone is recovering from planned surgery, emergency surgery or an accident, it may be necessary to arrange care following a stay in hospital. We can provide care on a short- or long-term basis, and at short notice if necessary. 
Our live in carers in Farnham can provide rehabilitative care, allowing someone to recover carefully and safely with the necessary care they need, both around the home and personally such as washing, dressing and going to the toilet. 
Our carers can assist with physiotherapy and attendance to follow up appointment at doctors and hospitals to ensure those they care for can make a safe recovery. 
Arrange home care in Farnham in 3 simple steps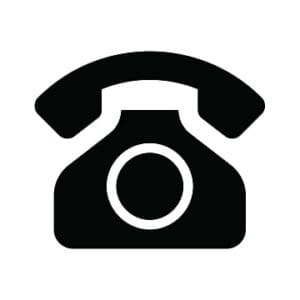 1) Call your friendly home care team
Call today 0330 053 5014 or email us to arrange someone to call you back at a convenient time.
2) Book your FREE home care consultation
A care partnership team call to discuss your care requirements and the type of live-in carer you are looking for.
3) Choose your live-in carer
We'll source a selection of live-in carers which we feel most accurately suit your requirements. We will then send you a profile of each carer for selection.
Get in touch with Ivy Palmer today
If you would like to find out more about our live in care services in Farnham, please get in contact with us and we'll be happy to help and advise you, answering any questions you may have about live in care and if it suitable for you or your loved one. 
We will be happy to book in a free home care consultation to discuss your care requirements and understand what type of care you are looking for. If you do decide to pursue live in care with us, we will be sure to carefully match you with the perfect carer with the relevant experience and specialties. 
We look forward to hearing from you. 
Local resources for carers in Farnham
Useful care resources for the elderly in Surrey
Address: Rex House, William Road, Guildford, Surrey, GU1 4QZ
Call: 01483 503414
Email: enquiries@ageuksurrey.org.uk
Call: 01268 594350
Email: asc.infoandadvice@surreycc.gov.uk
Health and well-being resources
Email: active.surrey@surreycc.gov.uk
Address: Active Surrey, Quadrant Court, 35 Guildford Road, Woking, GU22 7QQ