How does live in care work?
Live in care is when a live in carer lives in the home of the person they care for so that they can provide full-time care and provide a constant and ongoing support. This is an ideal option for someone that requires constant care and assistance with a range of tasks.
This one-on-one care allows the carer and their patient to build a professional and friendly relationship with companionship and understanding.
Allowing someone to care for you requires trust and a live in carer in Bath allows for this trust to be able to build as they will always be cared for by the same person unlike with visiting care where this may not be the case.
What is the role of a live in carer?
A live in carer in Bath will be on hand to provide support around and outside the home to the person they are caring for to help them with everyday life and to look after themselves. Where it's practical and safe they will be there to encourage independence and self-sufficiency so the person they care for can still retain some independence where possible but will always be there for support.
Live in care covers a range of different types of support such as household tasks like cooking, cleaning and housework, personal care such as help with washing, getting dressed and undressed and/or assistance with going to the toilet.
They can also help with administering medication and other day to day low level medical support as well as accompaniment to appointments and help with daily exercises and physiotherapy.
The list of conditions we
are able to
provide support for:
Why choose live in care services in Bath?
Live in care in Bath can be much more affordable than you may think and can be a preferrable option for many – providing the peace of mind that dedicated care will be provided and there when needed unlike visiting care which may be for half an hour or a few visits as day or in a care home when it is shared amongst other staff and residents.
Whether you're looking for care options for yourself or someone else, live in care provides that peace of mind that a high quality of care will be delivered and that a professional friendly care relationship can be developed – with trust and respect.
Assistance with after care following a stay in hospital
Image Rights from Google Maps.
Following hospital admission for an operation, medical condition or emergency, it may be required that there is a care plan in place before you or your loved one can be discharged. This is to ensure that they can be confident the right support is in place to minimise the risk of further harm or readmission and that recovery can happen.
Our live in care services can be provided on a long or short term basis following hospital admission, to ensure recovery is smooth. Support can be provided round the clock for help with mobility, personal care, housework as well as medication administration, dressing changes and help with rehabilitative care such as physiotherapy, speech therapy exercises and more.
Arrange home care in Bath in 3 simple steps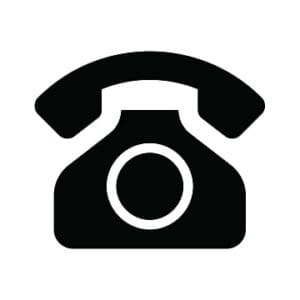 1) Call our friendly care team
If you think care in your own home may be the right option for you, call our friendly team today on 0330 0535014. You can also email us to arrange someone to call you back at a time convenient for you.
2) Talk to an expert
A Customer Care Partner will discuss your care requirements and the type of live-in carer you're looking to employ.
3) Choose the right Carer
We'll find a selection of live-in carers who suit your requirements. We are they every step of the way with advice and help.
Get in touch with Ivy Palmer today
For the very best live in care services in Bath, be sure to contact us at Ivy Palmer. We have built a reputation across the country for providing high-quality live in care services in Bath, Essex, London, Norfolk and beyond.
We will listen to your needs and requirements and design a bespoke care plan for you to review and assess your options based on your budget.
Our carers are high qualified, trained and are DBS checked, so you can feel confident in them providing the very best care and compassion for yourself or your loved one.
If you would like to ask any questions or find out more about our services, please get in touch with us.
Local resources for carers in Bath
Adult Social Care website and information on funding, safeguarding, concerns and how to contact a social worker for advice
Email: enquiries@bathnes.gov.uk
Address: 3 to 4 Manvers Street, Bath, BA1 1JQ
Call: 01225 47 70 00
Age UK is a great resource for local support activities and services for older adults in Bath & North East Somerset
Email: reception@ageukbanes.co.uk
Address: 18 Kingsmead Square, Bath BA12AE
Call: 01225 466135
Bath and North East Somerset is a one-stop resource which provides a support line, emotional support and free wellbeing activities
Email: support@banescarerscentre.org.uk
Call: 08000 388885