Are you looking for urgent care for a loved one?
We know that life is unpredictable. Sometimes, immediate care is needed at very short notice.
We are able to help make emergency care arrangements around the UK, ensuring that a live in carer local to you is able to help immediately with your urgent care needs. All of our home carers have been vetted extensively. We choose the carers to be suggested to you not only for their knowledge and experience, but also for their compassion and commitment to valuing the dignity and self-respect of every single customer.
With decades of experience in the care industry, our help with emergency care arrangments can be carefully matched to your individual needs. We are the live-in care agency of choice for those searching to hire reliable emergency carers.
Emergency home care for the elderly
Do you think emergency home care for the elderly might be the best option for you or a loved one? After going through a difficult time, it's very important that you can be settled back into your own environment as quickly as possible, with minimum disruption or delay. The familiar setting of the home, and all of the warm memories associated with it, provide a reassurance that simply can't be matched by a hospital or a residential care home environment.
Our help with finding emergency home care for elderly people focuses on minimising disruption and restoring normality, allowing you or your loved one to recover at home with a live-in carer who fully understands your needs. We understand that everyone is different, which is why you are in charge and at the centre of being in control of your care.
You may be arranging urgent care in an emergency, but this doesn't mean that our team will be any less attentive to your needs. Rest assured, our urgent care support team will still listen to your needs and help you to find the right carer to try and ensure all of your requirements are met, even at short notice.
Arrange emergency home care today in 3 easy steps
If you require emergency home care services, either for yourself or a loved one, we're happy to talk things through with you. It really is that simple.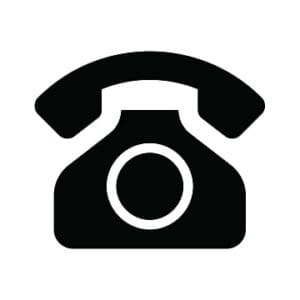 1) Call our friendly care team
If you think care in your own home may be the right option for you, call our friendly team today on 0330 0535014. You can also email us to arrange someone to call you back at a time convenient for you.
2) Talk to an expert
A Customer Care Partner will discuss your care requirements and the type of live-in carer you're looking to employ.
3) Choose the right Carer
We'll source a selection of live-in carers which we feel most accurately suit your requirements. We will then send you a profile of each carer and you decide who you want to hire.