Gloucestershire Live-In Care

Are you looking for a Live-in Care Gloucestershire and the Cotswolds solution? At IP Homecare, our Gloucester homecare team understand the importance of all-round care for individuals. Looking after every aspect of someone's life allows them to feel comfortable and relaxed, helping them through any challenges that they may be facing. This is why all live in care staff can to offer the highest standard of care, from preparing and cooking fresh, nutritional meals to maintaining the general upkeep of an individual's home.
Abour our Gloucester Homecare team
We help find outstanding, personalised carers for those looking for around the clock care and support throughout Gloucestershire and the Cotswolds that will cater to their individual needs. Basic care needs for your loved one's such as personal hygiene are covered, all the way through to their emotional and mental wellbeing to ensure the most comfortable routine possible. By covering every area of care, you can assure yourself that your loved one will be looked after with the due care and attention that they deserve.
Types of Live-In Care in Gloucestershire and the Cotswolds
Please find below a list of some of the care conditions which our Gloucester homecare team are able to provide care at home for:
Image Rights from Google Maps.
Homecare in Gloucestershire and the Cotswolds after Hospital Discharge
Another home care service we provide is homecare after hospital discharge. If you live in Gloucestershire and you need live-in care services from any of their hospitals, then our Gloucester homecare team can provide this care for you on a short-term respite or long-term basis. 
Contact our Live-in Care Gloucestershire and the Cotswolds team today
Arrange homecare in 3 easy steps. If you're thinking about care at home for the elderly or a loved one with complex care needs – we're happy to talk things through with you. It really is that simple.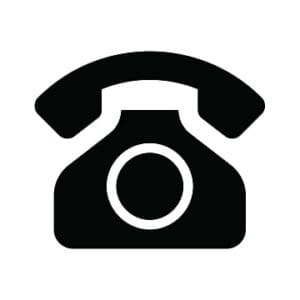 1) Call us today
Call our Gloucester homecare team on freephone 0330 0535014  You can also email us to arrange someone to call you back at a time convenient for you.
2) Book a FREE home care consultation
Our Care Partnerhip Team will call you and your loved one at home, hospital or at a location of your choice to discuss your care needs and the type of live in carer you're seeking.
3) Choose the right Carer
We'll source a selection of live-in carers which we feel most accurately suit your requirements. We will then send you a profile of each carer for selection.
Useful Care Resources in Gloucestershire
A lovely support group for carers that hosts activities, events and support. The Hub is worth a call if you are a carer or thinking of loved one.
Call: 0300 111 9000
Age UK is a charity that works across the country to provide a wealth of resources, activities and social engagements. They  can answer your quesitons and signpost other services too.
Email: enquiries@ageukgloucestershire.org.uk
Address: 26 Station Road, Gloucester, GL1 1EW
Call: 01452 422 660
Healthwatch has many functions, from monitoring feedback and care quality to supporting individuals access different communtiy resources.
Email: info@healthwatchgloucestershire.co.uk
Address: Unit F13 Kestrel Court, Waterwells Drive, Waterwells Business Park, Quedgeley, Gloucester, GL2 2AT
Call: 01452 504 989
An official local authority scheme that hosts some social functions through a day centre as well as having some support to help cover care needs.
Contact Form: https://www.guideposts.org.uk/contact
Address: St James Court, 285 Barton Street, Gloucester, GL1 4JE
Call: 01452 529697
The official council site signposts various services from adult social care to training and support. A good website to look around to see what is available for you.
Email: customerservices@gloucestershire.gov.uk
Address: Shire Hall, Westgate Street, Gloucester, GL1 2TG
Call: 01452 425000