Live-in Elderly Care Services
When you reach an older age, retaining your independence is vital. That's why your live-in elderly support carer will enable older people to remain living independently at home, with help for the elderly that will allow them the freedom to continue making choices on their own terms. The around-the-clock support your live-in carer for the elderly will provide means your loved one can get the very most out of life.
At IP Homecare, we help arrange home care for the elderly in their own home, minimising disruption and restoring normality. We want our customers to find the right carer to employ so that they can continue enjoying an excellent quality of life within a familiar environment, and yet remain fully supported by someone who understands their needs – from medication management to personal care and undertaking household chores. Your live-in carer for the elderly can provide private care for older people which is focused upon dignity, respect and independence.
Integral to us helping to arrange caring for the elderly at home is the belief that emotional wellbeing is just as important as physical health. As such, your live-in carers for the elderly should not only endeavour to be a constant source of help and support, but also an excellent companion. Many of our customers develop strong bonds with their carers, and consider them their friends as well as support professionals.
Expert Live-in Elderly Care
We understand that everyone is different, which is why we take the time to get to know what every one of our customers is looking for to ensure we are suggesting the best elderly care specialist   we can. Our elderly care matching services are tailored according to individual needs, providing an affordable alternative to care homes, where it's easy to become institutionalised, unstimulated and dependent.
Live-in carers for the elderly are truly passionate about delivering a service that is both friendly and professional. All of your staff we undergo rigorous vetting that prioritises respect, dignity and privacy. Your live-in carer should also focus on the finer details in order to make you feel as comfortable and content as possible – they should know that the little things, such as calling an individual by their preferred name, can make a huge difference.
Choosing a live-in carer for the elderly means someone is on hand to help out with all manner of tasks – whether it's ensuring your home is spick and span, accompanying you on day trips or simply chatting over a cup of tea. Home care services for the elderly can provide a helping hand when you need it most.
Live-in Care for the Elderly
If you're in need of finding the right live-in elderly carer for you, our specialist team are trained to provide the right support. We understand why you would prefer to stay in the home you know and love, which is why we work with you and your loved ones to provide a unique finding service that is tailored to match your needs. Our netword of live-in carers for the elderly have a wealth of expertise – from dementia care to parkinson's disease to stroke care to rheumatoid arthritis.
Arrange live-in care for the elderly in 3 easy steps
Do you want to find out more about live-in care for the elderly at home? If you're thinking this may be the right option for a parent or relative, we're happy to talk things through with you. It really is that simple.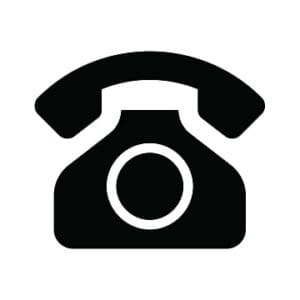 1) Call our friendly care team
If you think care in your own home may be the right option for you, call our friendly team today on 0330 0535014. You can also email us to arrange someone to call you back at a time convenient for you.
2) Talk to an expert
A Customer Care Partner will discuss your care requirements and the type of live-in carer you're looking to employ.
3) Choose the right Carer
We'll find a selection of live-in carers who suit your requirements. We are they every step of the way with advice and help.