How does respite care work?
Providing ongoing care for a loved one can certainly be challenging – and, at times, exhausting. If you are a full-time or part-time carer for a loved one and would like temporary respite from providing care, we can help you find temporary care for the period of time that is best suited to meet your needs.
For some, short-term respite care provides family members and carers with the time and space they need to recharge their batteries. Many decide to take a short holiday with friends or relatives. For others, respite home care may provide the time they need to help cope with a difficult problem or situation, such as a planned hospital operation or family commitments far from home.
Short term respite care can be helpful for a variety of reasons, including care after hospital discharge or following time spent in a residential care home. Having a temporary self employed live-in carer on hand provides peace of mind for family members that their loved one is being cared for while they are away.
Short term respite care for your loved one
Short term home carers are often sought by family members who find themselves as the main carer to a relative or loved one. They often arrange a temporary live-in carer for reassurance of mind whilst they are on holiday, or to provide a respite period.
Regardless of the situation, our short term home care arrangement support can help you find the right carer for your loved one. Whether they are younger or older, your respite carer should listen closely to your preferences to ensure that all duties are carried out exactly as you would like them to be. We are experienced in finding you help with a range of conditions, and we also offer support with hospital discharge care for those who need support after coming out of hospital.
Respite carers who make a difference
After making your initial contacnt we would like to take the time to talk with you and the person you are caring for to find out more about them and what type of carer you looking for. We work hard to make sure that our respite care at home finding services are focused on our customers' emotional and physical needs. We aim to work closely with you to make sure that the small things that make all the difference to you are brought into our matching service. We know you aim to maintain any routine that you or your loved one has, which may include maintaining regular activities and interests and ensuring that any disruption is kept to an absolute minimum.
Arrange respite care at home in 3 easy steps
Do you want to find out more about how to get a short-term live-in carer? If you're thinking about respite care at home – we're happy to talk things through with you. It really is that simple.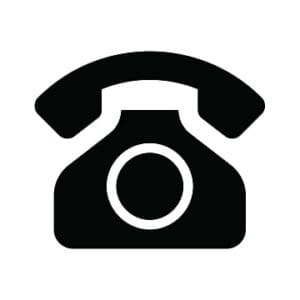 1) Call our friendly care team
Call our care team today on 0330 0535014 or email us to arrange someone to call you back.
2) Talk to an expert
A Customer Care Partner will discuss your care requirements and the type of live-in carer you're looking to employ.
3) Choose the right Carer
We'll source a selection of live-in carers which we feel most accurately suit your requirements. We will then send you a profile of each carer, and you decide who you want to hire.