How does live in care work?
Live in care is care that is provided by a carer who lives at the home of the person they are caring for. This means they can provide round the clock one to one care to allow someone to remain and live in safely in their own home rather than moving into residential care.
Many people would rather not give up their home but are often left with little choice due to cost and their required care needs but live in care provides an alternative option and is more affordable than you may think – making it accessible for more and more people.
This provides the freedom to continue to enjoy social activities and hobbies, see friends and family and maintain independence.
What is the role of a live in carer?
A live in carer is there to provide a range of support depending on the needs and abilities of the person they are caring for. Their job role is varied and broad and could include tasks such as carrying out light housework to keep the home clean and tidy, pet care, laundry, preparing and serving food, running errands such as shopping and picking up prescriptions, accompanying to appointments, prompting medication and personal care such as support with dressing, bathing, and going to the toilet.
A carer is there to be a support system and will encourage independence where it is safe and suitable to do so, providing the person they care for to still have autonomy over their life and choice in their care plan.
The list of conditions we are able to provide support for:
Live in care services in Braintree
With care homes becoming increasingly overwhelmed and struggling to provide the adequate patient to staff ratio, more and more people are considering live in care to ensure they receive dedicated one to one care and their independence and continue to enjoy life to their own schedule and freedom.
Live in care has become an increasingly affordable and realistic option for people, allowing someone to stay in their own home where they have built memories and can see family frequently.
It is possible that you or your loved one qualify for funding support towards or to cover the cost of care from your local authority and we can help in providing guidance on this for you to allow you to consider live in care in Braintree.
Live in care assistance following a hospital stay
Image Rights from Google Maps.
Many people are eager to return to their own homes and familiar environments after a hospital stay, whether it was planned or unplanned, but they might need extra support to be safely discharged back home. It is not always possible that family or friends can provide this assistance due to work, life and family commitments so live in care can be a viable solution.
Whether you've experienced an accident or emergency or are recovering from a planned surgery such as a hip replacement – a live in carer in Braintree can help support you to a safe and smooth recovery by caring for you in your home on either a short or long-term basis.
This will help prevent you from straining yourself and can promote recovery. Our carers can provide assistance with attending follow up appointments and physiotherapy during your rehabilitation.
Arrange home care in Braintree in 3 simple steps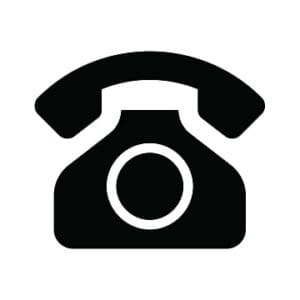 1) Call our friendly care team
If you think care in your own home may be the right option for you, call our friendly team today on 0330 0535014. You can also email us to arrange someone to call you back at a time convenient for you.
2) Talk to an expert
A Customer Care Partner will discuss your care requirements and the type of live-in carer you're looking to employ.
3) Choose the right Carer
We'll find a selection of live-in carers who suit your requirements. We are they every step of the way with advice and help.
Get in touch with Ivy Palmer today
If you'd like to find out more about our live in care services in Braintree, please get in touch with us at Ivy Palmer and we'll be glad to help you and answer any questions you may have.
We have a wide range of carers who are fully trained and experienced in a range of conditions to enable them to meet the needs of the person they care for fully.
If you would like to look further into live in care in Braintree following your call, we can book you in for a free home care consultation so we can get a fully idea of needs and requirements to put together a bespoke care plan and allow you to make an informed decision.
Local resources for carers in Braintree
Adult Social Care website and information on funding, safeguarding, concerns and how to contact a social worker for advice
Address: Causeway House, Bocking End, Braintree CM7 9HB
Call: 01376 552525
Useful care resources for the elderly
Address: The Institute, Bocking End Braintree, Essex CM7 9AA
Call: 01376 341465
A one-stop place for mental-health support in Essex
Email: enquiries@mnessexmind.org
Call: 01206 764600