Where do we offer Norfolk Live in care services?
If you're looking for live in care agencies in Norfolk – then we're here to help. Whether you're looking for 24 hour support, or need an experienced home care assistant for some short term respite from your own care duties, our carer services can be tailored to your precise needs.  Our Norfolk home carer services operate across the whole county include all of the following locations and their surrounding areas:
Caister-on-Sea
Cromer
Diss
Downham Market
Great Yarmouth
King's Lynn
Lowestoft
Norwich
Swaffham
Thetford
Watton
What conditions can we provide home care in Norfolk for?
We're pleased to offer our live-in care in Norfolk services for individuals living with a variety of medical conditions. These conditions include:
How can a live in carer help?
Live-in care in Norfolk provides great benefits for our customers. One of the most important is that the individual is able to retain their independence and continue living at home. An environment that they deem to be warm, safe and comfortable.
Live-in carers in Norfolk are available on a 24 hour basis to provide the physical and psychological support needed to help your friend or family member make the most of every single day.
Live-in care agencies in Norfolk
Unlike many other Norfolk live-in care agencies, we really do care about you. This, amongst many other factors, makes our home care service in Norfolk a reliable, affordable and hassle-free option for anyone who needs help from an experienced health professional. Whether you're looking for respite care in Norfolk or Dementia care in Norfolk, we're more than happy to talk all of your options through with you, to see how carer can help you.
Home from Hospital Care in Norfolk
Image Rights from Google Maps.
Another home care service in Norfolk we help provide is home from hospital care. If you live in Norfolk and you need live-in care services from any of the hospitals in Norfolk then we can help on a short term respite or long term basis.
Arrange home care in Norfolk in 3 easy steps
Do you want to find out more about home care services in Norfolk ? If you're thinking this may be the right care option for a love one, we're happy to have an informal chat and answer any question you may have.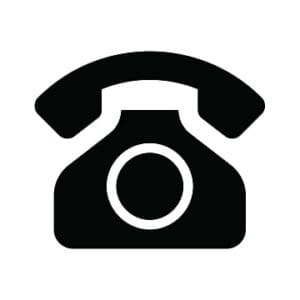 1) Call our friendly care team
Call our care team today on 0330 0535014 or email us to arrange someone to call you back at a convenient time.
2) Book a FREE home care consultation
A local care manager in Norfolk will call you and your loved one at a location of your choice to discuss your care requirements and the type of live-in carer you need.
3) Choose the right carer
We'll source a selection of live-in carers which we feel most accurately suit your requirements. We will then send you a profile of each carer for selection.
Live in Care in Norfolk – Care Resources
Age UK will help with information and signposting. For instance, day centres and Dementia cafe resources along with lots of support and help for carers.
Email: info@ageuknorfolk.org.uk
Address: 300 St Faith's Road, Old Catton, Norwich, NR6 7BJ
Call: 0300 500 1217
A comprehensive set of resources for elderly individulas and their carers. Truely, we recommend that you take a click to see how they can help.
Email: info@agespace.org
Address: 77 Dale Street, Chiswick, London, W4 2BY
Norfolk County Council and in particular, the social services team can help. For example, they will help explain funding options and see if they can help witht he cost of care.
Email: information@norfolk.gov.uk
Address: County Hall, Martineau Lane, Norwich, NR1 2DH
Call: 0344 800 8020
Norfolk Care Matters can provide training along with a support network of other carers.
Email: info@carersmatternorfolk.org.uk
Address: St Clements House, 2-16 Colegate, Norwich, NR3 1BQ
Call: 0800 0831 148
A small, friendly and lovely charity that will offer a shoulder along with some helpful resources.
Email: info@norfolkfamilycarers.org
Address: 69 – 75 Thorpe Road, Norwich, NR1 1UA
Call: 0808 808 9876