How does live-in care in Wiltshire work?
Firstly, if you're looking for live in care in Wiltshire, then we're here to help. At IP Homecare, we understand when planning care for a parent or relative the process can be extremely overwhelming. Secondly, if you feel that live-in care may be the right solution, we will arrange a call at a location of your choice to develop a range of carers who are tailored to your individual needs and our live-in care wiltshire consultations are free of charge.
Locations our home care in Wiltshire service covers
In addition to the surrounding villages, we provide home carers in Wiltshire in the following areas:
Bradford on Avon
Calne
Chippenham
Compton Bassett
Corsham
Devizes
Marlborough
Malmesbury
Melksham
Pewsey
Royal Wootton Bassett
Salisbury
Swindon
Trowbridge
Warminster
Westbury
Wilton
What medical conditions does our live-in care agency support?
Our live in care agency matches around the clock carers to support at home adults over the age of 18 living with a variety of medical conditions. As such, If you're looking for home care in Wiltshire, then here's a list of some of the conditions that your home carer can support:
What does a live in carer do?
At IP Homecare, we take pride in the exceptional level to which all of our members of staff are matched and all our carers are rigorously police checked. For instance, we deliver the very best to your live-in carers to ensure that the care provided is of a high standard. Rest assured by hiring a private live-in carer through IP Homecare, all your relative's physical and mental health care needs are met and you are in charge.  They are there to provide 24/7 care and support at home with:
Personal care
Shopping
Managing complex care conditions
Managing PEG feeds
Oxygen prompting
Stoma care
Hoisting
Catheter management
Blood sugar monitoring
Cooking healthy food
Cleaning
Housekeeping
Medication prompting
Support for doctors/hospital and dentist appointments
Caring for a pet
Companionship
Hospital discharge homecare service from hospitals in Wiltshire
Image courtesy of google maps
We have strong relationships with hospital discharge teams in Wiltshire and in addition to our live in care service, we offer a hospital discharge  homecare service. This homecare service can be provided to offer a fast, smooth, stress-free transition from hospital to home life. Assessments can be carried out in hospital to enable you or your loved one to get home quickly and safely. If you or a loved one is in the Wiltshire area and requires these services, our team is more than happy to help.
Arrange home care in Wiltshire today in 3 easy steps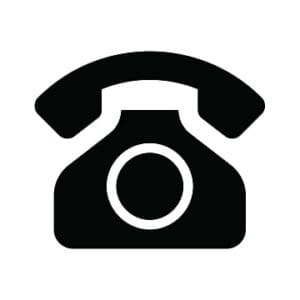 1) Call our friendly home care team
Call today on 0330 0535014 or email us to arrange someone to call you back at a convenient time.
2) Book a FREE home care consultation
Our Care Partnership Team will call you and your loved one at a location of your choice to discuss your care requirements and the type of live-in carer you need.
3) Choose the right carer
Lastly, we will source a selection of live-in carers which we feel most accurately suit your requirements. We will then send you a profile of each carer for selection.
Live in Care in Wiltshire – Useful Resources
Events, support, days out and friendly help can be found here.
St George's Road, Independent Living Centre, Semington, Trowbridge, Wiltshire, BA14 6JQ
Call: 0800 181 4118
Free advice and support, open to you calling on the phone for some help
Email: info@csww.co.uk
Independent Living Centre, St George's Road, Semington, Trowbridge, Wiltshire, South West, BA14 6JQ
Call: 0800 181 4118
Training for carers and helpful support
Email: customeradvisors@wiltshire.gov.uk
Adult Care, County Hall, Bythesea Road, Trowbridge, BA14 8JN
Call: 0300 456 0111