How does live in care work?
Live in care is ideal for those that need around the clock care and want to remain in their own home or with family. The carer lives with the person they are caring for at their property, enabling them to provide support around the home as and when needed and build a bond thanks to the one-on-one care provided.
Live in care in Wandsworth can provide extra peace of mind, particularly to those that live alone or with working partners or family – so that their needs can be met, and they are supervised and looked after if necessary or even just that extra support around the home and getting to appointments.
What is the role of a live in carer?
A live in carer in Wandsworth will need their own room within the home and there will be agreed working hours, but they will be there to provide reliable and constant support to the person they are caring for – allowing them to stay in their own home and maintain independence where they can.
Their duties can cover a wide range of responsibilities such as light housework eg;  hoovering, washing up and laundry, preparing and cooking food, accompaniment to appointments and social clubs, help with medical care and medication and personal care such as washing, dressing and going to the toilet.
A care plan can be arranged based on the needs of the individual and our carers will always respect the independence and ability of the person they are caring for whilst providing dedicated care.
The list of conditions we are able to provide support for:
Why choose live in care services in Wandsworth?
When it is necessary for someone to have additional care or for a family carer to look at professional care, there is a concern they may have to leave their own home and go into residential care – sometimes giving up their home in the process and that independence they valued.
Live in care provides an option to remain within the home and can be surprisingly affordable, it also ensures dedicated one on one care which isn't always guaranteed with visiting or residential care. This way, a live in carer in Wandsworth can build a professional relationship with the person they are caring for and build that trust and comfort to put them at ease.
Assistance with aftercare following a stay in hospital
Whether planned or an emergency, hospital admission is of course a stressful time, and many are keen to get back home as soon as possible to their familiar environment and comfort of home. It is sometimes necessary for there to be a care plan in place so that doctors are confident that when sending someone home they will be able to continue to recover safely.
We can provide live in care services on a long or short term basis following admission to the hospital to aid a safe comfortable recovery – helping around the home, helping with mobility and personal care as well as rehabilitative care.
Image Rights from Google Maps.
Arrange home care in Wandsworth in 3 simple steps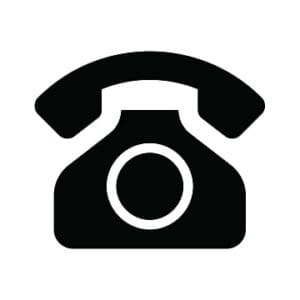 1) Call our friendly care team
If you think care in your own home may be the right option for you, call our friendly team today on 0330 0535014. You can also email us to arrange someone to call you back at a time convenient for you.
2) Talk to an expert
A Customer Care Partner will discuss your care requirements and the type of live-in carer you're looking to employ.
3) Choose the right Carer
We'll find great live-in carers who suit your requirements. We are they every step of the way with advice and help too.
Get in touch with Ivy Palmer Today
If you are looking at live in care agencies in Wandsworth, please do get in contact with us at Ivy Palmer. We'll listen to your requirements and create a bespoke care plan for you to review.
We pride ourselves on providing a high standard of care to every one of our clients. Our carers are all fully qualified, trained and DBS checked so you can have peace of mind you're in the best hands.
Local resources for carers in Wandsworth
Talk Wandsworth provide free confidential help for problems such as stress, anxiety, and low moods. For those unable to get to the centre, the also offer digital options for talking therapy.
Address: 56 Tooting High St, London, SW17 0RN.
Call: 020 3513 6264
Hestia's Age Activity Centre (AAC) is a drop-in centre for older people living in Wandsworth. The AAC runs fun, social activities and day trips to promote a sense of community and reduce social isolation.
Address: 966 Garratt Lane, Tooting, SW17 0ND
Call: 020 8767 8426
Age UK Wandsworth is an independent charity working in Wandsworth to offer support and services to older people. The charity regularly runs a number of activities such as coffee mornings, yoga and walking groups.
Address: 549 Old York Road, London, SW18 1TQ
Phone: 020 887 8940