Live in care services in Watford
If you live in or around Watford, and are considering your options in relation to social care and the potential for live in care services, Ivy Palmer offers a friendly and professional service covering every corner of the town.
Bridging the gap between care home support and at-home independence, live in care provides a stepping stone for those who require extra support but are unwilling to handover their independence. It sees our team of carers offer support with everything from everyday tasks to hobbies, small routines, big tasks, and generally ensuring the highest level of wellbeing for those in need.
What can you expect from live in care services in Watford?
When you seek the services of a live in carer in Watford, you may be wondering what exactly such services encompass and how they can help you or your loved one to manage at home safely and effectively. Whether you opt for daily visits or the more comprehensive 24 hour live in care support service, the aim of our work is to pair those in need with the carer who is best suited to their personality and to their individual requirements. As well as offering physical support, we become a friend who can burden some of the emotional stress of aging, of living with a debilitating or chronic condition, or of accepting the need for more help as time goes on.
Some services that we cover include cooking, shopping, running errands, helping the client with routine tasks and chores, and even ensuring that they are able to go to work or school like normal.
Care services also ensure that family and friends are kept in the loop with regards to the care of their loved ones, putting their mind at rest as to the comfort and safety of the client.
What healthcare conditions can you provide home care for?
Our Live in Care Watford Care Agency can provide home care for a wide range of care conditions:

Nearby Hospitals in Watford
Image Rights from Google Maps.
Is live in care the right option for you?
If you're looking for a solution to care that allows you or a family member to stay in the comfort and familiarity of yours or their own home, then yes – live in care is absolutely the right option for you.
Here at Ivy Palmer, we recognise that every individual has their own preferences and quirks that dictate how they choose to live life at home. Rather than force change, we work within those boundaries to ensure that the individual's routine is supported rather than interrupted – all the while offering an ear to listen and a hand to hold during the tough decisions and realisations.
Most of all, we believe that a live in carer can become a friend to both the individual requiring care and to their family – extending the support network and shouldering some of the burden from you.
Next steps
If you're interested in learning more about our live in care services across Watford, you can book a consultation today – offering you a chance to discuss the details, costs, and any concerns you have about the transition to live in care.
Arrange live-in care in Watford in 3 easy steps
If you are considering live-in care in Watford then simply follow our three steps: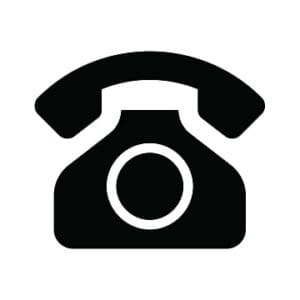 1) Call our friendly care team
If you think care in your own home may be the right option for you, call our friendly team today on 0330 0535014. You can also email us to arrange someone to call you back at a time convenient for you.
2) Talk to an expert
A Customer Care Partner will discuss your care requirements and the type of live-in carer you're looking to employ.
3) Choose the right Carer
We'll find a selection of live-in carers who suit your requirements. We are there every step of the way with advice and help.
Live-in Care in Watford – Useful Resources
Carer Support Hubs are local groups that offer help to carers. They are an excellent place to get advice and assistance, make new friends, and stay updated on local happenings.
You can locate a Carer Support Hub near you because there are 16 of them spread across different areas of Hertfordshire.
These Hubs are organized and run by volunteers and carers. They typically gather once a month, featuring guest speakers, activities, and opportunities to chat with fellow carers. You can discover the agenda for upcoming meetings lower down on this page.
Age UK Hertfordshire offers many services for over 50's in Hertfordshire including Nutrition and Dietetics, Gardening and Dementia Day Centre.
Address: Age UK Hertfordshire, First Floor, Bean Bridge House, 34 Chambers Court, Hertford, SG14 1PL
Call: 01707 323 272