How does live in care work?
Live in care is when a carer lives in the home of the person they are caring for so that they can help provide round the clock care and assist them with various elements of their daily life. This could be for any number of reasons for someone with any range of abilities. A live in carer is there to allow someone to live in their own home safely and provide one on one care so they are well looked after, and all their needs are met.
Unlike visiting care, it allows the carer and their patient to build a relationship and consistency as well as routine.  
What is the role of a live in carer?
A live in carer in Fulham is there to provide help around daily life and the individual's care needs, so their daily routine will be tailored to that individual. Their responsibilities can be broad, from delivering medical or palliative care to help with household tasks such as cleaning, hoovering, cooking, pet care and light gardening as well as personal care such as help with dressing, washing, and going to the toilet.
They may help with administering medication or day to day low level medical support, travel and accompaniment to appointments and physiotherapy or exercise.
Where it is safe and appropriate to do so, they will encourage independence and self-sufficiency. We are there to be a helping hand.
The list of condition's we can provide support for:
Why choose live in care services in Fulham?
Live in care in Fulham allows someone to remain in their own home, even if they require constant care, allowing them to remain in a familiar environment where they feel safe and secure or that they can retain some independence. It allows family or friends to visit as and when they like and assist in care where they can and want to but does not put the full responsibility on them so that relationships can focus on family and friendship.
Rather than in residential care, live in care provides one on one care, so all care needs are met and in a timely fashion with an understanding of what is needed and expected. It allows a carer to build a relationship with the person they are caring for and fully understand their needs – building a bond of trust and respect.
Nearby Hospitals in Fulham
Image Rights from Google Maps
Assistance with care following hospital admission
Whether you are leaving hospital after a routine operation, a development in a medical condition or following an accident or emergency, we can provide live in care in Fulham to help meet your needs. Whether you need us on a long or short term basis, we will be there for you at a long or short notice.
It is often a requirement of hospital discharge that doctors are confident you have care in place to assist you in the recovery process and sometimes this just isn't possible from friends or family due to work commitments or perhaps you live far from them.
Our lives in care services in Fulham are there to help assist a smooth recovery and allow someone to take the time they need to recover and repair. Our live in carers can assist with housework, personal care, medication, helping the replacement of medical dressings, physiotherapy, speech therapy and much more.
Arrange Live in care in Fulham in 3 easy steps
Do you want to find out more about live-in care services in Fulham? If you're thinking this may be the right care option for a love one, we're happy to have an informal chat and answer any question you may have.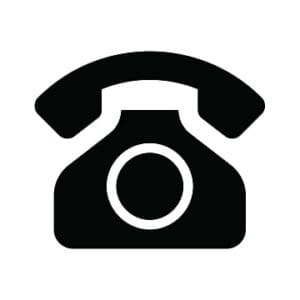 1) Call our friendly care team
If you think care in your own home may be the right option for you, call our friendly team today on 0330 0535014. You can also email us to arrange someone to call you back at a time convenient for you.
2) Talk to an expert
A Customer Care Partner will discuss your care requirements and the type of live-in carer you're looking to employ.
3) Choose the right Carer
We'll find a selection of live-in carers who suit your requirements. We are they every step of the way with advice and help.
Get in touch with Ivy Palmer today
To find out more about how we can assist you or a loved one with our live in care services in Fulham, please do give us a call and we'll be happy to answer any questions and talk to you more about our services.
Our careers are dedicated and caring, as well as highly qualified, fully trained and DBS checked, so you're in safe and caring hands with Ivy Palmer live in care.
If you are interested in a care plan with us, we can book you in for a free home care assessment so we can fully understand your needs and put together a bespoke care plan so you can make an informed decision.
Live-in Care in Fulham – Useful Resources
Age UK Hammersmith and Fulham offer a range of services to help older people get more out of later life, from taking care of business-like benefits and housing advice to having fun and making friends with our social groups and activities.
Address: 105 Greyhound Road, London, W6 8NJ
Call: 020 7386 9056
H&F Adult Learning & Skills offer adult learning courses in the heart of Hammersmith and Fulham. Whatever your age, find a course you can enrol on and discover your potential.
Address: Macbeth Centre, Macbeth St, London, W6 9JJ
Call: 020 8753 3600
IAPT stands for improving access to psychological therapies. We offer talking therapies for people over 18 who live in or have a GP in the London Borough of Hammersmith and Fulham.
Address: 194 Hammersmith Road, London, W6 7DJ
Call: 0300 120 1156